It's Showtime hosts Vice Ganda, Billy Crowford and Coleen Garcia and their Director Bobet Vidanes accepted and perform the Ice Bucket Challenge.
The challenge started to Vice Ganda when he nominated by Kris Aquino, Korina Sanchez and Doris Bigornia. He perform the challenge after he perform the intermission in It's Showtime. After the pouring of ice-cold water on the host he also nominated Coco Martin, Richard Yap and Derek Bobet Vidanes.
It's Showtime director Bobet Vidanes perform the challenge immediately after Vice challenge him but before that he also nominated Billy Crowford and Coleen Garcia, Jhong Hilario and Vhong Navarro.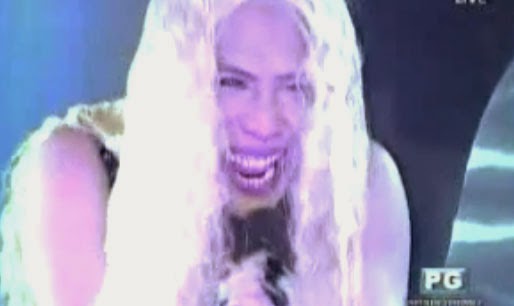 Screengrab from YouTube
Billy and Collen also accepted and perform the challenge right after Bobet. All of them pledge to donate 100 dollar each even they perform the challenge.
The ALS ice bucket challenge is a campaign to raise funds and awareness for people struck with amyotrophic lateral sclerosis (ALS).
The challenge has been received positively over the past week and various celebrities, athletes and even world leaders around the world have taken on the nominations to support the cause.
Watch the video:
Vice Ganda perform Ice Bucket Challenge

Billy Crowford and Coleen Garcia perform Ice Bucket Challenge together.