Riquna Williams, 33, who was under "alcohol monitoring pending another court appearance on Aug. 2", will no longer be playing with Aces after felony domestic charges were filed against her involving her spouse, prompting her arrest in Las Vegas on Tuesday, July 25.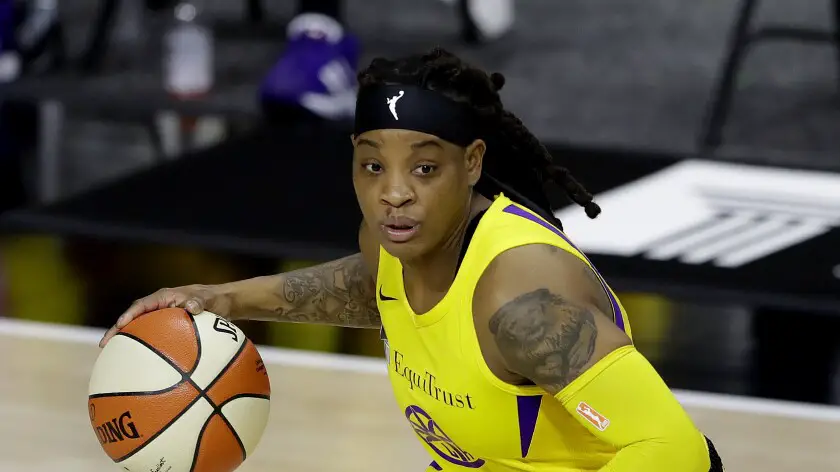 Riquna William's Arrest
A report from ESPN says that Riquna Williams was left off the hook by a judge on Wednesday, a day after her arrest without bail, but prohibited her from having any contact with her wife.  
Riquna's Williams public defender, on the other hand, said that there was no issue with the "no-contact" order as Riquna William lived in Nevada for five years while her wife is in the process of moving out or has already left their residence.  
The ACES team decided to preclude Riquna Williams from any participation in team activities. ACES told the press that they are currently gathering information on the matter and refused to give more comments.  
READ ALSO: The Philippines Ranks 24th in The Best Places to Live and Work in and is Ahead of China
Riquna Williams and Her Wife's Case Report
It was reported that Riquna Williams and her wife had a fight over breaking up. Riquna Williams accused her wife of cheating and later found the proof in her phone. She went back home after staying in a hotel and confronted her wife which escalated into her allegedly punching and kicking her wife for an hour and eventually attempting to strangle her. 
Out of fear, her wife called the authorities an hour after Riquna Williams left the residence. Her wife's claim of assault coincides with the police documents as they observed her having injuries to the throat, eyebrow area, and thumb.  
Riquna Williams will be charged with five total counts of felony charges which include counts of domestic battery by strangulation, coercion with the threat or use of physical force, assault with the use of a weapon, and misdemeanor domestic battery charges, according to a US News report.
READ ALSO: Royalè, 3 Other Face Tax Evasion Charges