Kris Aquino's contract with ABS-CBN network that expired on October 2013 has yet to be renewed. Question is, will she stick with the network or will she make a switch? The latter is a huge possibility. Aquino hasn't exactly made a secret of the fact that TV5's Manny Pangilinan made her a tempting offer.There were also reports that she will be transferring to rival network GMA 7. Pangilinan, apparently, plans to buy a huge stake in the said network so there's also a chance that Aquino might transfer to GMA 7.
Early Monday morning, Aquino, who is currently in London with her two sons, gave an update on the proceedings. Contrary to what some people are saying, she said no decision has been made yet and negotiations are still ongoing.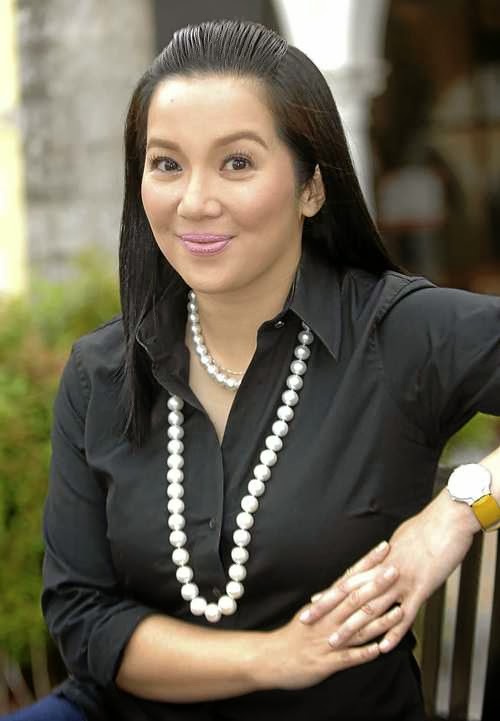 Many people were convinced she will be transferring after they read the posts she made earlier on Instagram. She said she felt that the message she heard during Mass in Saint Patrick in Soho was for her personally, especially the quote "For everything that has been, THANK YOU. For everything that will happen, YES. "
She also posted, "Thank you for caring much about my future plans. For all those who understand that my decisions in life are most influenced by my sons, thank you…""It was a solemn promise to my Mom near her death that I would do everything to insure Josh's comfort & well being. She told me that w/ Bimb we could be confident that he could be independent & make a good life for himself.
"It is for Josh that I must leave behind enough to insure that even when I'm gone he would be financially secure. At only 6 years old, Bimb understands his Kuya's special needs & promised to always share w/ Josh. I have been blessed w/ a career I am passionate about but at the end of the day, my most important mission is to be the best mother I can be… "
Aquino has been in show business since 1992 and has made a lot of projects with ABS-CBN.
Source