Once again Marian Rivera leads the pack in this year's "FHM 100 Sexiest!" She looked every bit the deserving title holder as she strutted her stuff on the catwalk at the World Trade Center last week. Marian wore a bright red feathery outfit complete with a flamboyant headdress. The actress flashed smiles at the adoring fans at the venue. Marian was named the No. 1 Sexiest Woman in the Philippines gathering more than 13 million votes.
It's her third time to be named No. 1. She also won the title in 2008 and 2013.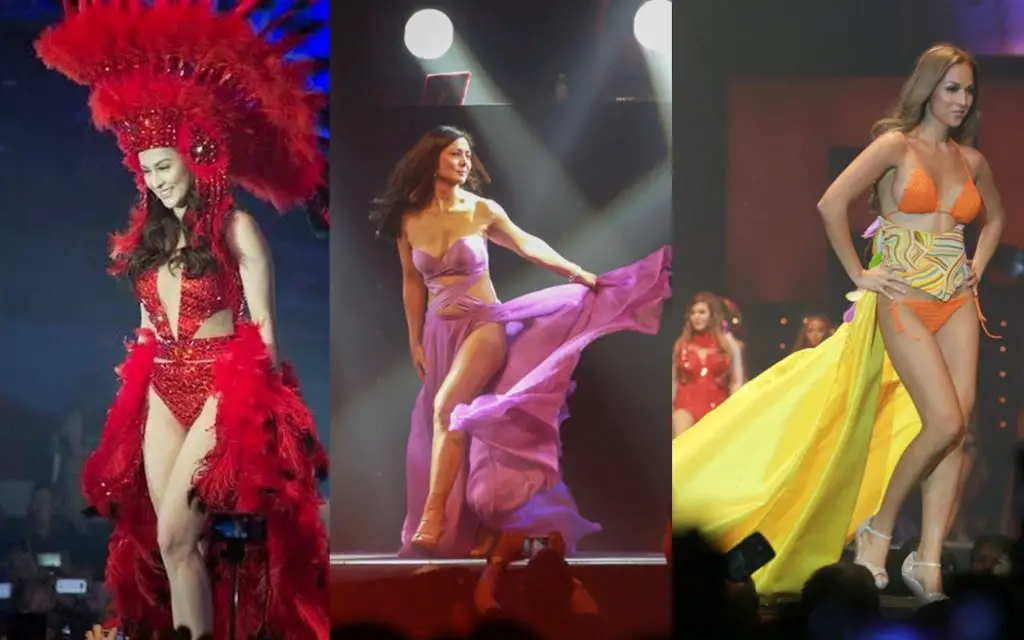 Alice Dixon also made it to the Top 10. Though she's already 44 years old, you'd never guess she was a day older than 25. And many of the people in the crowd thought so too because they erupted into a loud applause when Alice walked down the catwalk in her frothy purple gown with cutouts. At number 7 Alice is the first female celebrity over 40 to be included in the top 10.
Meanwhile, Aubrey Miles had a bit of wardrobe malfunction as she walked on the catwalk. She kept tugging at her bikini bottoms and at some point exposed too much skin. But the actress simply shrugged it off saying it's just "another day of wardrobe malfunction" in her Instagram.
Rufa Mae Quinto, Diana Zubiri, Michelle Madrigal, Bangs Garcia, Mocha Girls and Rochelle Pangilinan also graced the event.