Taguig Regional Trial Court Branch 271, granted the bail plea of Cedric Lee, Zimmer Raz and Deniece Cornejo on Monday September 15, 2014.
In a 72-page decision, Judge Paz Esperanza M. Cortes of Taguig RTC Branch 271 ordered all three to post P500,000 bail.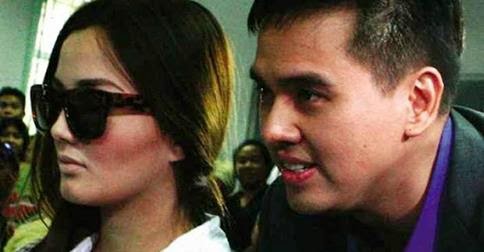 The court said while there was an immediate turn-over of Navarro by the accused to the police station for allegedly raping Cornejo and there is a possible demand for money in exchange for the release of a certain video and trashing of the police blotter, "it is clear therefore, that the motive for that alleged illegal detention by the accused of the private complainant herein is unclear."
"There are several hypothesis pre-offered for the single act of detention. This being so, although there is probable cause for the charging of the crime of serious illegal detention, the prosecution had failed to provide strong evidence that said illegal detention is actually serious or actually for the sake of kidnapping. In such a case, the court has the duty to grant the accused bail," the court ruling stated.
The court added that since all the accused are "in such considerable financial condition as to afford a battery of well-known lawyer. The Court therefore deems the bail amount for each accused of P500,000 to be equitable herein."
They are facing serious illegal detention case for allegedly mauling comedian Vhong Navarro.
Meanwhile, lawyer Alma Mallonga, counsel for Navarro said they are very shocked by the court's decision.
"We are very sure that a serious crime has been committed," Mallonga said adding that they are very confident about the evidence that they have including the CCTV footage, Navarro's testimony as well as that of the National Bureau of Investigation, among others.
She said they would file a motion for reconsideration to contest the decision.
Lawyers Howard Calleja and Concepcion Jimenez Aquino, counsels for Lee, said they welcome the positive development.
Meanwhile, the netizen post their reactions on social media, bashing the court system in our country, here are some of the comment of the netizens.