The veteran actor Mark Gil has passed away monday morning September 1, 2014 at the age of 52.
According to reports the cause of his sudden death is liver cirrhosis, a progressive disease in which healthy liver tissue is replaced with scar tissue, preventing the liver from functioning properly.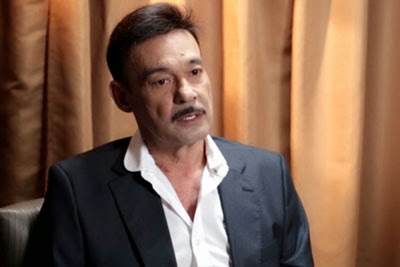 Mark Gil real name Raphael Joseph De Mesa Eigenmann belong to one of the most respected showbiz clan in the country.
He is the brother of actress Cherie Gil and actor Michael de Mesa.
Gil is the father of Andi, Gabby, Maxene, Ira, and Timothy Mark Eigenmann (better known as actor Sid Lucero).
One of the actor recent projects was the ABS-CBN top rated teleserye "The Legal Wife".
The family requested their privacy at this time and media announcement providing more details will be issued at 5pm today.