Harrison Ford is alive though a bit bruised and battered after making an emergency landing of the WW2 plane that he was piloting on Thursday. The plane had an engine trouble shortly after it took off from the Santa Monica Airport. Airport control received a report from the actor requesting an emergency return to the landing strip, but, unfortunately, the plane nosedived in the nearby Penmar golf course. Thankfully, Ford is an experienced pilot and he was still able to maneuver the plane making the impact less damaging.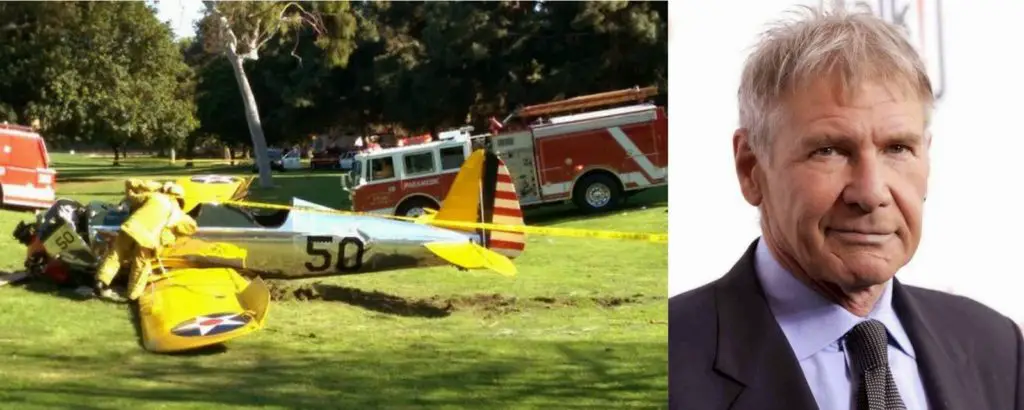 Golfers were playing there at that time and they immediately rushed to the plane and pulled the pilot out for fear that it would catch fire. According to the witnesses Ford suffered a huge cut on his head and was bleeding. Luckily, two of the golf players were doctors and they gave the actor first aid and later on was rushed to the hospital.
Shortly after the incident, Ford's son assured fans that the actor was in good condition. He tweeted, "At the hospital. Dad is ok. Battered, but ok! He is every bit the man you would think he is."
Fans can now breathe a sigh of relief. Hope he takes better care next time.