In the last State of the Nation Address (SONA) that President Noynoy Aquino delivered last week he condemned the people who are trying to bring him and his administration down. His speech hit a sore spot with Vice President Jejomar Binay who reacted by giving his own version of the SONA on August 3 in Cavite much to the surprise of the Philippine citizenry.
In his own SONA VP Binay slammed the Aquino Administration ticking one by one the failures that President Aquino made in his entire term in the Presidency. VP Binay also gave tribute to the fallen SAF 44 during his SONA but whether his regard for them is genuine or he is simply using them to his own advantage is for him to know.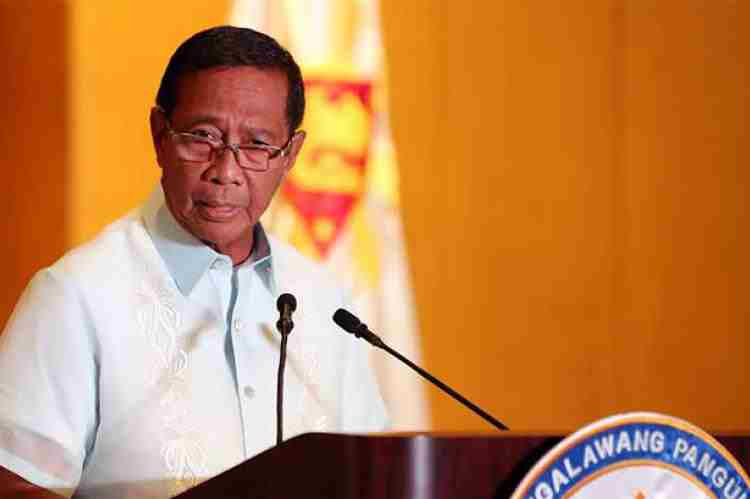 Binay supporters were probably happy about his SONA; however his action also raised the ire of many Filipinos including that of Cynthia Patag. She wrote and posted an open letter to VP Binay on her Facebook account.
In her open letter, Patag criticized VP Binay's actions especially the way he's trying to bring Aquino down and questioned what he, VP Binay, has done during his five years as Vince President "apart from relentlessly campaigning for yourself as President in May 2016?"
Read the complete letter and see if you have the same sentiments.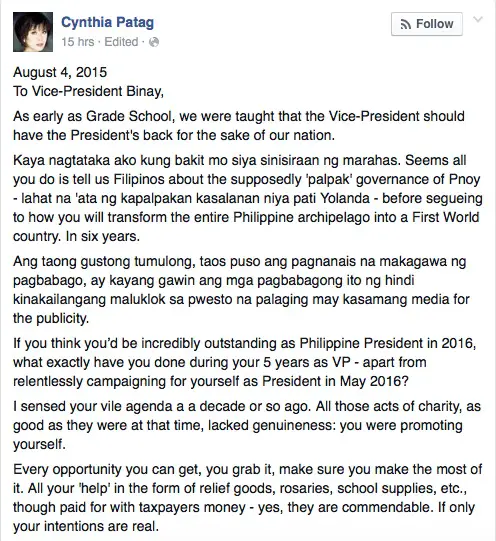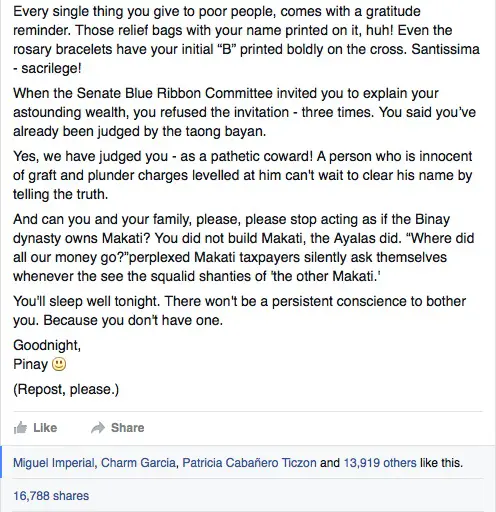 Source: When In Manila