After the 1-day strike that happened a few weeks back, Transport Group Samahan ng Tsuper at Operators ng Pilipinas Geniune Organization (Stop and Go Coalition) is looking to hold a 3-day strike to further protest against the implementation of modernizing old jeepneys. According to sources, the group refused to disclose the exact date of when they are plotting to push through with the strike but Jun Magno, President of the Stop and Go protest said that they are going to announce it the night before the actual event.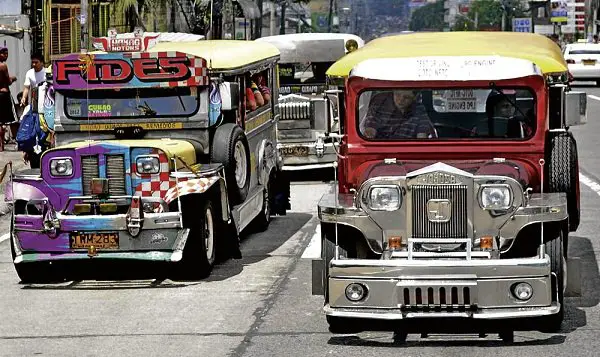 Image: Inquirer
It was in January when transport groups started the protests to challenge the plan of the government to phase out old jeepneys and replace them with new and modernized ones – which is a relevant part of the modernization scheme. This is the 3rd transport strike against the Land Transportation Franchising and Regulatory Board's (LTFRB) suggested action.
In addition to what Magno said, they are planning to double, if not, increase the areas to be affected in the scheme compared to the latest strike which was on the 6th of February. That strike affected more or less 15, 000 commuters and with what Magno stated, this number will increase depending on what areas are going to be influenced.
On the LTFRB's note, they said that in order for this matter to be resolved accordingly and immediately, these transport groups should plan and submit a counter-proposal instead of doing these strikes. LTFRB spokesperson Aileen Lizada warned those who are going to take part in the said 3-day strike may face franchise revocation and suspension. In addition to that, she said that the government body would lay funds for both drivers and operators as part of the modernization program.
Lizada also mentioned that the LTFRB, MMDA, and other quick response teams from different government bodies and agencies would assist commuters during the said strike. With this, commuters do not have to worry about them getting to one point to another.
Even after what Lizada stated, transport groups Stop and GO and Pinagkaisahang Samahan ng Mga Tsuper at Operators (PISTON) held their stand and did not change their decision to proceed with the strike that they have plotted. They said that these protests and plots would not be stopped unless the phasing out of old jeepneys thing goes on a full stop.