OFWs are currently enjoying their privilege in courtesy lanes at any Department of Foreign Affairs (DFA) Offices nationwide for passport application. Yes, that priority is a good thing however, how about those aspiring OFWs that are yet to have this perk?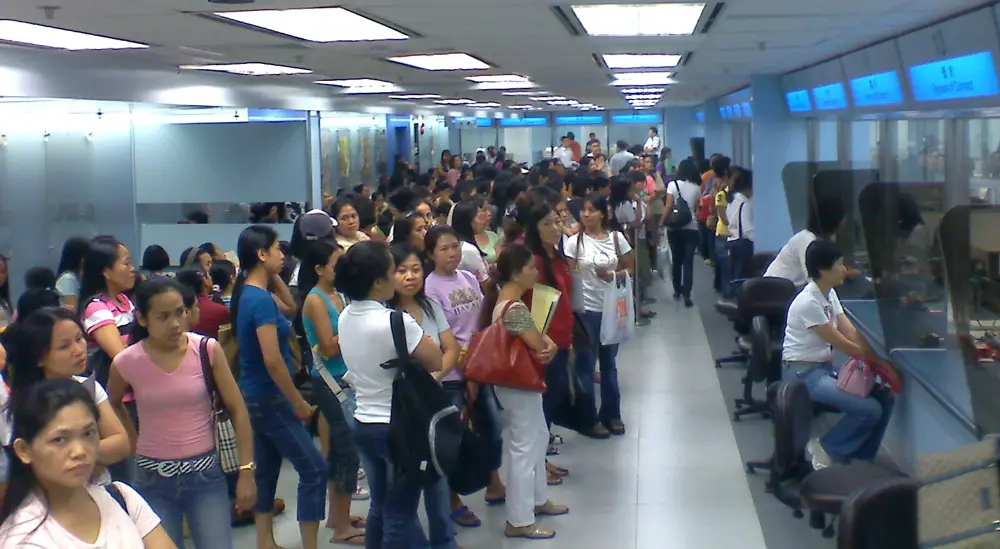 Image: Wikipedia
Nowadays, jobs to different countries require a job offer and that would be a hassle to first-timers.
The walk-in OFW passport application program is a project of the DFA that would be in effectivity soon. Under this policy, Filipinos that are to travel for work; those that have a job offer should easily be accepted for a passport without any appointment.
With this, overseas recruitment agencies can easily endorse applicants without a sweat. In calculation, this would accommodate over 1, 500 applicants per day in all 32 DFA regional offices.
"The recruitment industry is inclined to accept this proposal as a temporary solution to their problems of securing passports for their applicants who have to be deployed as soon as possible to avoid the expiration of visas and as required by their employers," they said.
Although the DFA has not yet disclosed when this program will start, Filipinos can now look forward to it. On the other hand, the organization is currently looking at complaints that revolve around "unreasonable, irrelevant, and filler requirements" for identification cards. As per the DFA, they were able to receive these complaints from employers in different parts of the archipelago: Zamboanga, Legaspi, and Davao.
On one end, these requirements set by the DFA caused frustration and annoyance to aspiring Filipinos. This led to many frustrations sometimes discouragement to people who want to work abroad.
These requirements are not originally and finally set by the main DFA; these are set by the DFA Regional Offices and applicants in those regions said that these are "over an above the minimum requirements that ordinary applicants need." 
At first, you may think that this planned program of the DFA is easy to accomplish. In reality, there are tons of Filipinos aspiring to work overseas for the first time; accommodating all of them in one go is not an easy task. The Department of Foreign Affairs is trying their best to push this through because this program will not only make things easier, it will also promote the welfare of working overseas.