The House Bill 7227 entitled "Expanded Senior Citizen Social Pension Act" which mandates the government to double the monthly remuneration of indigent senior citizens of their monthly Social Security Pension (SSS) pension was finally approved by the House Committee on population.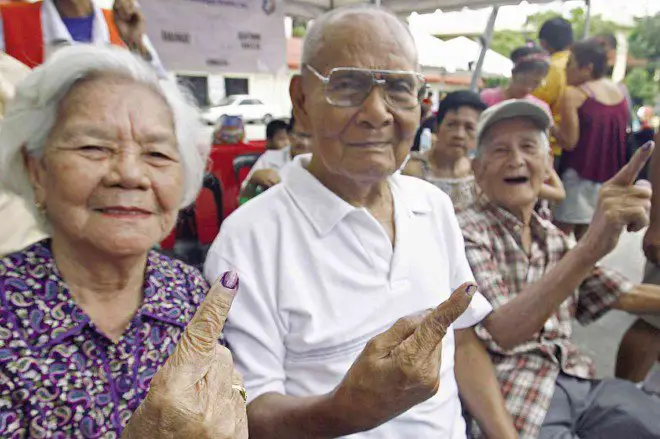 Source: Inquirer.net
This bill was proposed by Representative Emi Calixto-Rubiano and was approved by the House of Representatives. In addition to the proposal, she added that the Php500 social pension is not even enough to cover for their medical expenses. In which, the act of the bill being approved is just about right.
The award of social pension is needed to be review every two (2) years by the Congress, in consultation with the Department of Social Welfare and Development (DSWD) within three months after summoning the Congress.
In the  previous years, as we are all aware of, each indigent senior citizen is entitled to a monthly pension amounting to Php 500.00 to augment their day by day survival and also to cover their medical expenses.
Bayan  Muna Rep. Carlos Isagani Zarate said, "The bill removed such requirements as "frail, sickly or with disability" in order to avail of the pension."


The bill also states that the pension should be available to all senior citizens, including those without income, without pension and those receiving a minimum of P3,500 pension from SSS and others.
According to Representative Sol Aragones, chair of the committee, this measure was already approved in the lower house and will be filed soon in preparation for its second reading at the plenary to be enacted as law.
As we all can see, this bill is directed to improve the ways of living of Senior citizen's in our country; one good way of assisting them for they are not anymore able to work like when they were young. Moreover, this approval shall be reviewed every two (2) years to know if the bill suffices the needs of each senior citizen.