GOTSCOMBODD70 is one of the few GoSAKTO promos that many people are after. If you're tired of the usual call and text promos that Globe offers, you'll change your mind just now. With these new GoSAKTO promos, you can have a huge chunk of data with texting and freebies at the same time! In this article, we will be detailing what the GOTSCOMBODD70 plan is, what its inclusions are, who can use it; literally everything you need to know.
What is GOTSCOMBODD70?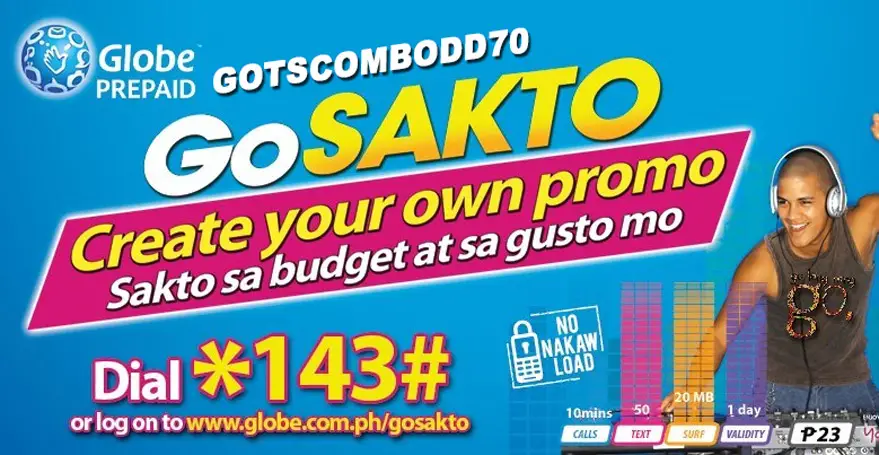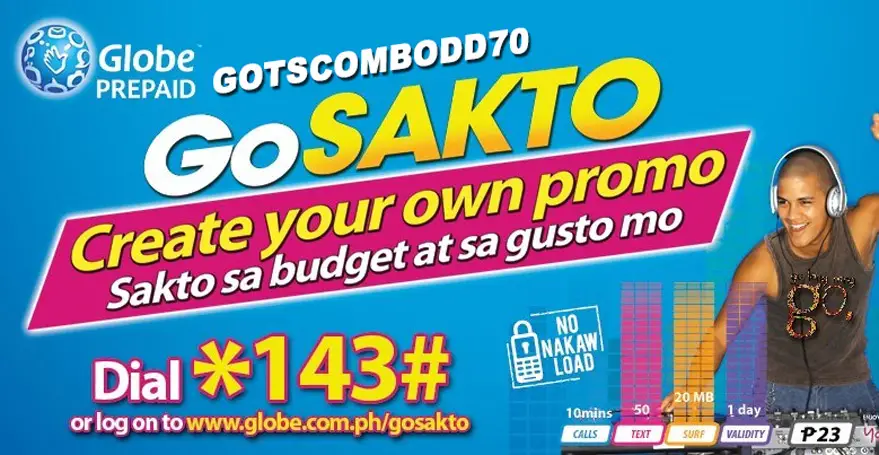 GOTSCOMBODD70 is a GoSAKTO premium promo by Globe Telecom. It's one of the promos more suitable for you if you're fond of using data. As a matter of fact, with recent changes and updates, you'll enjoy it even more.
Read: GoSAKTO20 – Globe Unlimited Calls and Texts, plus Data for only 20 Pesos
Promo name: GOTSCOMBODD70
Promo inclusions:

1GB of shareable mobile data
2GB of data for GoPlay and GoWatch (Youtube, AoV, Mobile Legends, CoC, etc.)
Unlimited texting to all networks

Validity: Seven (7) days or one (1) week
Balance requirement: Php70.00
NOTE: The GOTSCOMBODD70 may require at least Php1.00 in your account for the promo to push through. To be on the safe side, leave at least a peso as your load or credits to not waste the promo you registered for.
How can I register to GOTSCOMBODD70?
You can register to the promo either via SMS/texting or through the *143# menu option. To register through text, you just have to text the keyword and send it to 8080. Example: GOTSCOMBODD70 and send that to 8080. 
Read: List of Globe Unli Data Promo – GoSAKTO Promos
In registering through the *143# menu, dial *143# and select GOSAKTO. Proceed to Discover Promos > Recommended Promos/Popular Promos. From there, you'll see a list of available popular promos and select GOTSCOMBODD70 then SUBSCRIBE NOW.
How will I know if the promo is present on my account/number?
After registering for the GOTSCOMBODD70 promo, you'll receive a notification that it has been added to your account. In the event that it tells you that you don't have enough credits, you have to watch your subscription.
To stop the promo, just text GoSAKTO STOP and send to 8080.
REMEMBER: Globe charges for pay-per-usage even if you don't open anything on your phone. As long as your mobile data is on, it will charge you.
It's always important to remember that before you register, your mobile data option should be turned off to avoid these types of occurrences.
Which are the best types of usage for the GOTSCOMBODD70?
Since you have 1GB of data, it's applicable if you're constantly browsing the net for information. This goes to say without you buffering or loading videos. Fortunately, you have extra 2GB of data for video streaming or gaming.
Read: How to Pasaload in Globe or TM – Share-a-Load or Promo
Although it's not really preferable if you use social media a lot but it can also be used for that. Typically, people get this if they need emergency data on-the-go. Since it's available to be used for seven (7) days, the average daily usage is just around 140MB a day and that's not too many. However, with the help of the extra 2GB of GoWatch and GoPlay, that might just be enough for a typical data user.
Interested in getting the GOTSCOMBODD70 promo? Enjoy unlimited texting to all networks with your 1GB of data plus 2GB for GoWatch and GoPlay!