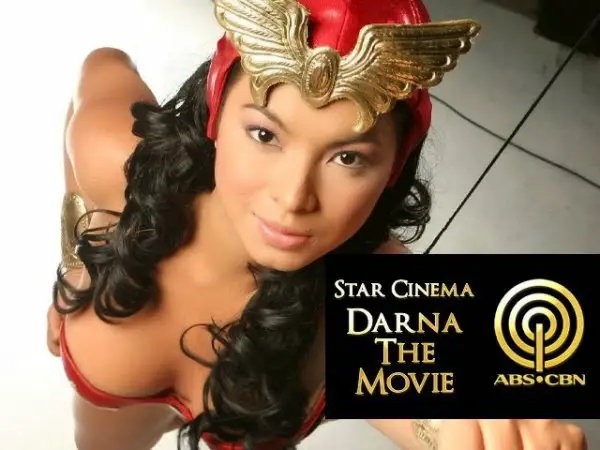 Angel Locsin to play Darna once more. This time in a Star Cinema movie that is set to release in 2014.
FINALLY, ANGEL LOCSIN'S career seems ready to soar high once more as she will be flying again as 'DARNA' in a movie that is set to come out early 2014.
The Superheroine character that made her into a showbiz personality she is today will be having a grand comeback in the Philippines' air. This time on big screen.
When Star Cinema executive Malou Santos revealed that Locsin will be playing 'Darna' in a movie, her fans couldn't help but be excited for the actress, who seems to have been (somehow) seated for a long time on a bench now. Though she has been doing a regular Saturday show, "Toda Max" for two years already, and has had a few movies last year, it is important to note that the star in Locsin was not as bright as that of other Kapamilya top stars who almost have no time for rest as TV series, shows, and movies come one after the other, if not almost overlapping.
Locsin lost the Superstar status along with the crown she's been wearing on her head when she was still on GMA 7 as their prime time queen. On ABS-CBN, Locsin has always been fighting for a top spot or at least a share onspotlight, after being given two hit TV series with the network's top leading men, Piolo Pascual and John Lloyd Cruz. A sacrifice that she had to make in order to broaden her audience and snatch the top acting awards she has now on her shelves.
The new movie is definitely a bold try for the Kapamilya network for her to regain the title as the 'Ultimate DARNA' snatched by her biggest rival (as per fans, though they are friends in real life), Marian Rivera, whose career soaredthe highest when she took over Locsin's throne on GMA Network. Rivera was touted as the prettiest lady to playDarna, according to rights owner of the Mars Ravelo character. But it was Locsin's 2007 Darna that set the highestrecord in terms of TV ratings.
Well, Locsin is a star that can't be easily ignored, a beauty that can't be easily forgotten. In fact, though she was last seen on big screen in the controversial film, "One More Try" last year, she managed to bag several acting awards asBest Actress (Star Award and FAMAS Award) for it. Her film with Cruz, 'Unofficially Yours' is also a box office success.
Will she shine the brightest again as Darna? Will she manage to take the 'Queen' status on ABS-CBN as well? What do you think, folks? Full Story