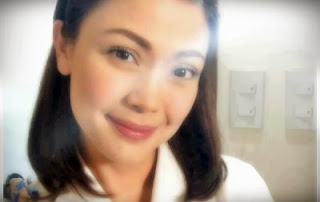 MANILA – Actress Jodi Sta. Maria is finally out of danger as she recovered from dengue fever.
Sta. Maria was not seen in ABS-CBN's hit series "Be Careful With My Heart" for a week after she was diagnosed with dengue fever.
In her official Twitter account, Sta. Maria thanked all the people who prayed for her.
"I'm baaack 🙂 Thank you so much to those who prayed for me. Thank you for the love. Overwhelming. Love you guys. :-)," Sta. Maria said.
She also thanked leading man, Richard Yap for welcoming her back.
"Welcome back!!! @JodiStaMaria is back on the set!" Yap tweeted.
In the show's teaser for its Tuesday episode, Sta. Maria's character Maya finally appears as she also recuperates from dengue fever. Full Story