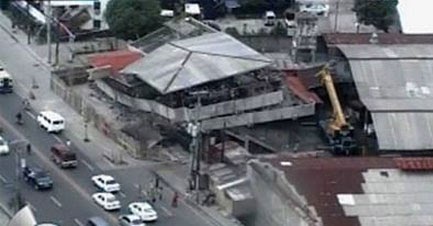 MANILA — There is no truth to text rumors that a magnitude 8 earthquake will shake Cebu any time soon, the Cebu provincial government said on its Facebook account on Sunday night.
The officer-in-charge of Cebu's Provincial Disaster Risk Reduction and Management Council, Neil Angelo Sanchez, pointed out that there is no instrument yet that can predict earthquakes, and official information about such phenomena can only come from the Philippine Institute of Volcanology and Seismology (PHIVOLCS) and other earthquake monitoring outfits.
"Earthquakes occur everyday with a magnitude of 2.0 or less…barely felt and such seismic waves are recorded in the Richter Magnitude Scale, the instrument used to record seismic activities and its magnitude. As to where, when and its projected magnitude…it cannot be predicted," he said.
The provincial government called on Cebuanos to ignore the text rumors and avoid forwarding them to others to avoid spreading more panic.
"We urge everyone to gather official information from agencies like PHIVOLCS and not from any other unofficial sources. Circulating this text message will not help and can even cause more panic," it said.
As of 7 a.m. Sunday, the NDRRMC said 185 individuals have died from the magnitude 7.2 quake that rocked the Visayas region last Tuesday, with 172 coming from Bohol, 12 from Cebu and 1 from Siquijor.