This Monday November 11, 2013 on Galema Anak Ni Zuma, Galema discover that the military are planning to use her to fight against his father Zuma. Dahil sa kanyang natuklasan, Galema is pleading to everyone inside her family because the reason why she raised in order to used them to used her to defeat her father Zuma.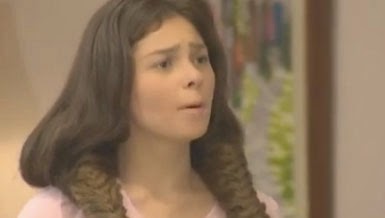 Photo courtesy of ABSCBNOnline Youtube channel (Screenshot)
Meanwhile Galema was so angry to the military that she think behind the planning of using her, she told them that her power is double than his father that no one can stop her.
On the other hand Zuma completely controlled Galela and use her as a bait to get Galema. Galela then called Galema and told her that she need her help that Zuma is threatening her life, she gave the exact location where they can meet without knowing that when Galela called her, she is under the controlled of Zuma.
Find out what will happen next when Galema and Zuma meet. to watch the full episode replay just log on to www.iwantv.com.ph or www.tfc.tv
Galema: Anak Ni Zuma is airing in ABS-CBN Channel 2 at 16:15 (PST) Monday to Friday.
Watch the preview of Galema Anak Ni Zuma November 11, 2013 episode courtesy of ABSCBNOnline youtube channel.