The four guards who performed their duty, despite bearing the brunt of Mayor Junjun Binay's anger for not letting his convoy pass a secured gate, will have a happy Christmas because they've been rewarded for their efforts.

A letter signed by Dasmariñas Village Association (DVA) president Jay Pantangco was sent to residents on Monday. It is said in that letter that the guards were given commendations and gifts from residents who have shown support for the guards' performance in upholding and implementing Dasmariñas Village policies. Also, the guards are carrying on their duty in making the community is safe and secure.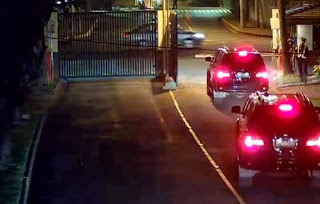 In the incident that transpired last November 30, the village guards were taken to the Makati City Police headquarters. But the police later denied they arrested the security guards. They said the guards were merely "invited" to the headquarters and that they needed to verify the firearms belonging to the security guards. 

Despite the denials in Mayor Binay's camp, DVA president Jay Pantangco stood by the security guards. He said that Dasmariñas Village is a private subdivision and the association stands by the guards who upheld DVA's policy and procedure during the incident.