It looks like Chito Miranda and Neri Naig finally tied the knot! On Christmas Day, Chito posted a photo of him and Neri with the caption "Merry Christmas from Mr. & Mrs. Miranda" on Instagram.
The Parokya Ni Edgar frontman also posted the same on his Twitter account.
All of Chito's followers immediately got wind of the news and they are absolutely delighted for the rocker.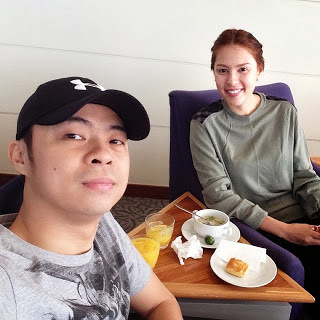 Chito made it clear earlier this month that he is planning to marry Neri.
The two was the talk of the town when their video scandal was leaked to the Internet. Apparently, a thief that got into their home got his hands on a hard drive that contained the private video.
If this indeed true,then congratulations to the newlyweds.