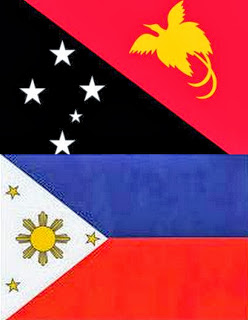 Teachers and lecturers are needed in Papua New Guinea. According to Department of Labor and Employment (DOLE) Secretary Rosalinda Dimapilis-Baldoz the said country considering is considering Filipinos to fill in the teaching vacancies. 
In the newly-signed bilateral agreement between the Philippines and Papua New Guinea, around 81 teachers would be hired as part of the initial phase of manpower recruitment.
Lecturers to be hired are those who specialize in physics, biology and biological technician, civil engineering, building architecture, surveying, drafting, economic, management and electrical engineering ( power and electronics).
As for teachers or instructors the vacancies available are for motor vehicle, diesel heavy equipment fitter, heavy equipment fitter, metal fabrication and welding, automotive electrical, tourism, housekeeping, mathematics, physics, chemistry, graphic and drawing, ICT, academic subjects specifically math and science, biology, information technology , physical education and library electronic.
Teaching in Papua New Guinea seems lucrative because according to Secretary Baldoz the annual salaries of qualified applicants ranges from PNG Kina 52,759 to PNG Kina 47,489, or the equivalent of P844,144 to P758,224 per year.
Applicants who meet the requirements would be shortlisted and interviewed by envoys of Papua New Guinea's Department of Education. Those who pass will be given Papua New Guinea government's working visa status.
Source