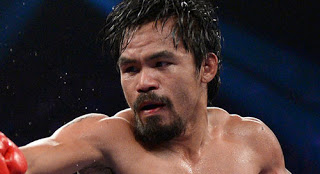 Photo Credit to TMZ.com
The popular US celebrity news website TMZ.com says it has obtained documents showing that Philippine boxing icon Manny Pacquiao is being hounded by the Internal Revenue Service (IRS) over allegedly unpaid income taxes from 2006 to 2010.
TMZ says that the IRS complaints are separate from his $50 million tax fight in the Philippines.
"TMZ Sports has obtained official documents which show the IRS claims Manny stiffed the government out of federal income taxes from 2006 to 2010 … totaling $18,313,668.79 in debt," the report said.
"Here's the yearly breakdown:
2006 – $1,160,324.30
2007 – $2,035,992.50
2008 – $2,862,437.11
2009 – $8,022,915.87
2010 – $4,231,999.01″
TMZ noted that Pacquiao "had 3 big fights in 2008, including a match against Oscar De La Hoya in which MP reportedly banked $15-$30 million in guaranteed cash."