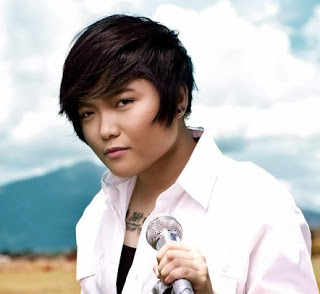 After keeping her silence for some time, Charice finally spoke out to clear the air about her alleged suicide attempt.
The issue about her supposed suicide attempt started when her grandmother Teresita Relucio had an interview with Christy Fermin of "Showbiz Police" on TV 5 last week. Relucio said she was told that the singer tried to take her own life because she was bankrupt.
In response to the buzz going on, Charice released a statement via her manager Glenn Aldueza on Tuesday. In her statement the 21-year-old singer denied her grandmother's claims. She said that she loves her life, especially now that she's free to express her true self. And contrary to the allegations that she's bankrupt, Charice said that she has savings.
She added that she continues to work because she loves her family and she finds joy in making her family happy. Although she and her family are not in good terms at the moment she's hoping they'll be able to patch things up in the near future. She'll wait and hope for her mother Raquel's forgiveness no matter how long it takes.
Charice and her mother have not been in terms since she chose to come out of the closet so to speak. Raquel was not in favor of Charice's decision for fear it would affect her career negatively. Another cause of conflict is the singer's relationship with singer Alyssa Quijano, which Raquel objects to.