A Filipina nurse by the name of Blaze Binder is under fire for posting pictures of her posing with the dead and dying pensioners in a nursing home in Saint Gallen, Switzerland on her Facebook account. She's been fined $1,300 by a Swiss court because of her actions.
Binder, who goes by the name of Ghostinthedark Stania Blaze on Facebook, is not merely a nurse, she's also a self-proclaimed "Satanist" and she said in her Facebook page that she's "harvesting souls." She also listed there dominatrix as one of her profession and she described herself as the "queen of pleasures."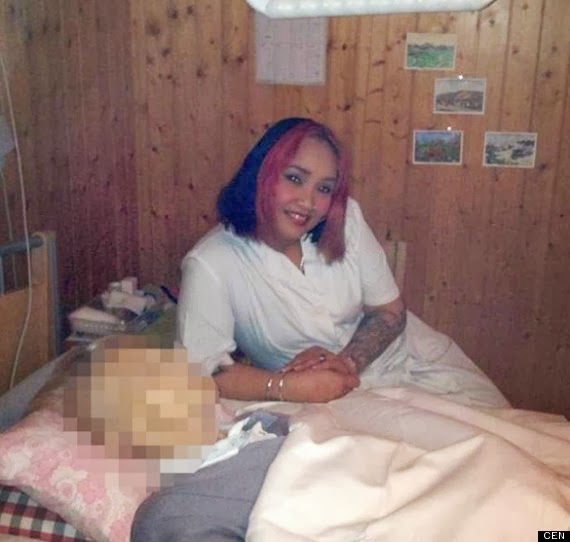 Binder who works in a nursing home in Switzerland would pose with the dead and dying pensioners and post them on her Facebook page would ask her 2,000 friends if the person she pose with is either dead or dying.
The Filipina nurse's actions did not go unnoticed by the relatives of the pensioners and the Swiss Association of Nurses. All of them were upset when they found out. Ruedi Forrer, son of one of the pensioners, said that the images must be taken down from the Internet.
Even though there's backlash Binder seems unrepentant and unaffected. She made this response to one of the comments made on her page "I can put anything I want in my Facebook, it's mine. People who doesn't want what I post they can juz up and die death is normal and people die all the time."
Now, it looks like Binder has deactivated her Facebook account since Tuesday.