Singer-actress Zsa Zsa Padilla has a new boyfriend! She revealed the new relationship through a photo she posted on her Instagram account. The photo, which was taken from the back, shows Padilla and a man holding hands as they left Gary Valenciano's "Arise" concert at the Smart Araneta Coliseum last Saturday.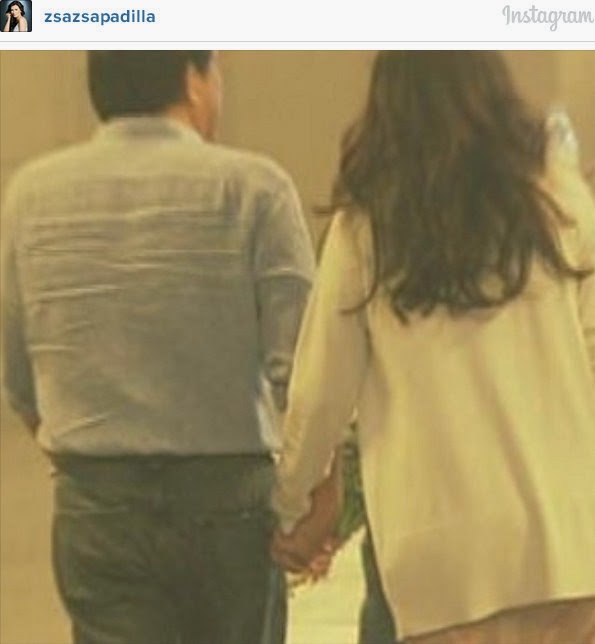 Padilla captioned the photo with the full lyrics of the song "you" by The Carpenters. Here are some of the lines:
"You are the one who makes me happy
When everything else turns to gray
Yours is the voice that wakes me mornings
And sends me out into the day
You are the crowd that sits quiet listening to me
And all the mad sense that I make
You are one of the few things worth remembering
And since it's all true
How could anyone mean more to methan you?"
The man in the picture is renowned architect Conrad Onglao. He has two children from a previous relationship.
Although Zsa Zsa has not directly confirmed that Onglao is her new boyfriend, she did say in a recent interview aired on TV Patrol that she is very inspired. After that photo on Instagram there's no doubt it's Onglao who is serving as her inspiration.
It's been almost two years since Zsa Zsa's longtime partner King of Comedy Dolphy died. She deserves to be happy and if the new guy is making her happy then good for her.