Until now Sarah Geronimo and Matteo Guidicelli have yet to confirm the real status of their relationship. Both of them prefer to keep their love life private it seems. But an in-your-face confirmation might not be necessary after Matteo sent a text message by mistake to Director Wenn Deramas. The director posted a screengrab of the exchange on his Facebook and it revealed that the text message in question was "Goodmorning mahal."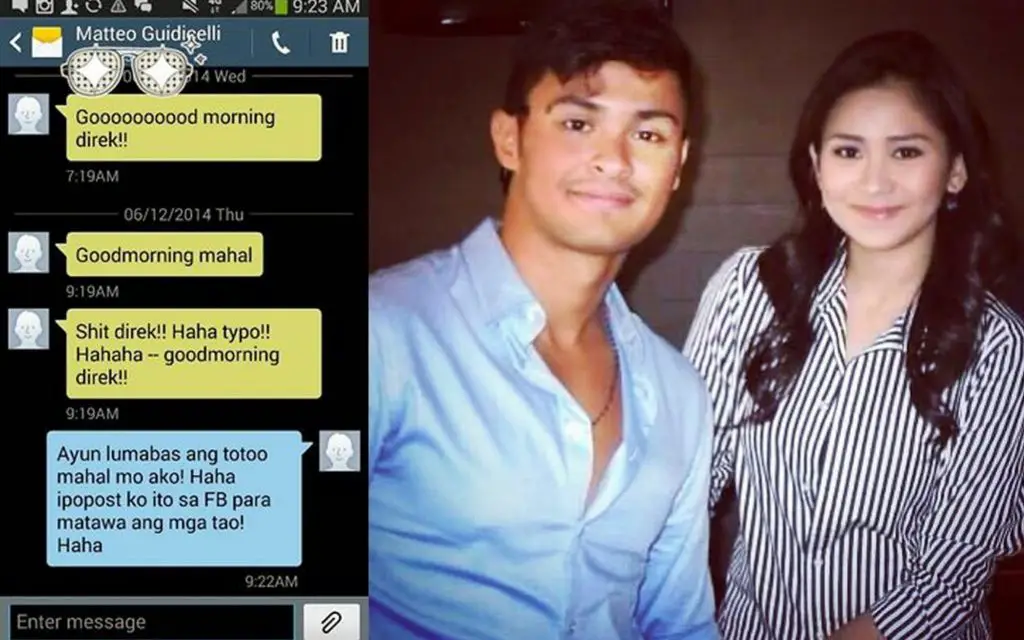 Upon realizing his mistake, Matteo laughed and explained that it was a typographical error. In an interview with Ogie Diaz and MJ Felipe, Matteo was asked what term of endearment he uses for Sarah and he answered that they already know about it since it was written in a text to director Wenn Deramas.
Well, that text should be confirmation enough that they are boyfriend and girlfriend. Anyway, there are other proofs to that as well like the photo posted by Ogie Diaz taken during Matteo's birthday party. It shows the two holding hands. Then there's also a photo of them on a double date with Judy Ann Santos and her hubby Ryan Agoncillo.
Although Sarah did not say outright that Matteo is her boyfriend, she said in an interview with Pep that she is proud of whatever she and Matteo have. The actor it seems is also consistent in asking permission from Sarah's parents every time they would go out and for that she's very grateful.
Finally Sarah has a love life! Let's be happy for her.