Being hit by a stray bullet is one of the reasons of injuries and casualties over the New Year. As of this time, the Philippine National Police has recorded 43 injuries and one death arising from stray bullets. Despite warnings and prohibitions about indiscriminate firing, some people still go out of their way to do such. A group even had the audacity to post a video of their indiscriminate firing on New Year's Eve!
A male named Drew Lutchina on uploaded a video on Facebook showing a
bunch of young men firing their guns to the sky. It can be observed in
the video that at least six shots were fired.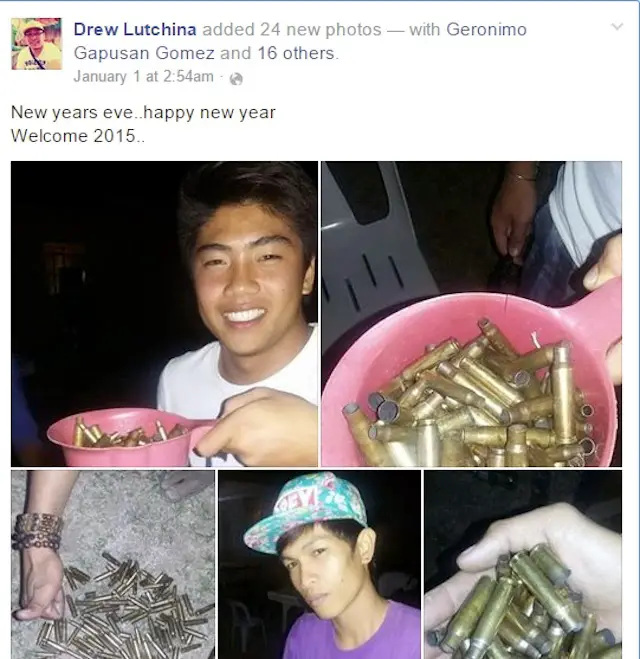 The said Facebook user also uploaded several photos showing the other guys holding a water dipper full of bullets.
However, the said Facebook account was deactivated right after the video became viral. Luckily though, a concerned citizen managed to get a screengrab of the said account. Aside from the name, it can be seen that the person who uploaded it lives an Ilocos Sur town called Narvacan. The video of the young men's indiscriminate firing was reposted to a gun club page on Facebook.
Watch the video: