Aside from Julia Barretto's star-studded 18th birthday celebration, many are also talking about the gorgeous gown that she was wearing. Julia's gown is indeed worth talking about! Julia is a beautiful girl but let's admit it, her gown made her shine even more.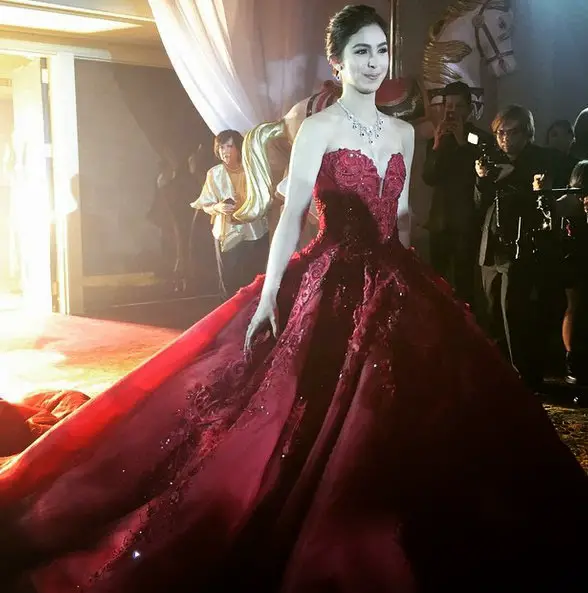 Julia's gown was designed by Filipino designer Michael Cinco, who is based in Dubai. In his Instagram account, Cinco describes the outfit as a garnet couture gown. It features lace with intricate embroidery as well as shimmering beads. Though it's not been confirmed, some say that the gown is worth around 1.5 million pesos.
Scroll down for more photos of Julia's garnet couture gown!