Snoop Dogg loves cannabis and he's letting people know it through his newly-launched website merryjane.com. The rapper has a vision of it being the "encyclopedia" of all things that concerns marijuana. Cannabis users can look forward to the series called "Deflowered" that will feature culture and lifestyle, profile innovators as well as the juiciest bits on the latest policy, business and economics about cannabis.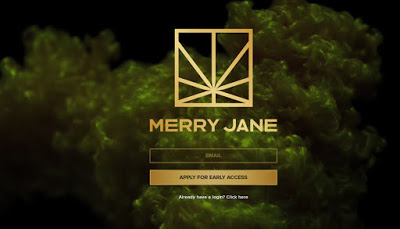 The rapper together with his biz partner Ted Chung launched the website at TechCrunch Disrupt in San Francisco on Monday, September 21. They dubbed the site as a "premier media platform at the intersection of cannabis and pop culture."
During the launch Snoop Dogg also encouraged pot smokers to "come out of the closet." For sure his invitation won't go unnoticed and many impressionable people will probably get the wrong message with the launch of this website.
Merryjane.com is still in beta platform and is expected to be fully available in October.