Will you vote for Miriam Defensor Santiago in the upcoming May 2016 elections? And I don't mean as senator because this indefatigable lady has revealed that she will be running for the highest position – the presidency. Santiago intends to file her certificate of candidacy on Friday (October 16), the last day of filing. The senator will be filing her COC under the People's Reform Party, which she established in 1991.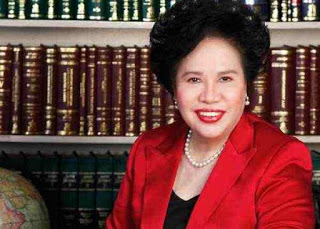 And it seems she has a vice president picked out already but would not divulge who it is. She did reveal that this person has already announced his candidacy and has red as the campaign color.
When asked whether she was certain about running for president, Santiago candidly replied, "I will definitely. I will run because I've already gotten over my bout of cancer and there's nothing left to do."
The question now is, does Miriam Defensor Santiago have a big chance of getting the presidency with Grace Poe, Mar Roxas, and Jejomar Binay as her competition?