Life does not sound as easy as it seems and they say shortcuts are not there to help you out. But is that true? No, there are shortcuts; there are hacks in order to help in your daily obstacles in life. Here are 19 life hacks that you should know to assist you in your everyday struggles:
1. Your button/s got detached and you have ample time to fix it? Stress no more! You can use transparent or no color nail polish to make sure your buttons will stick temporarily.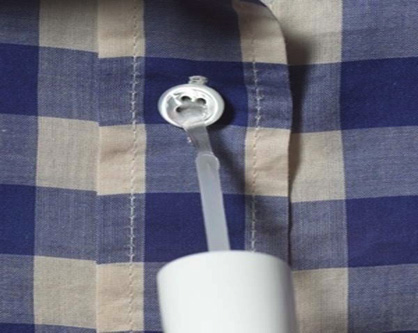 Photo from: newsner.com
2. Avoid disoriented chords and chargers in your work area by using binder clip to organize them.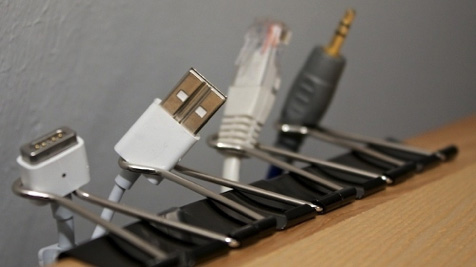 Photo from: buzzed.com
3. Another binder clip trick, you can use binder clips to fix the broken support of your keyboard.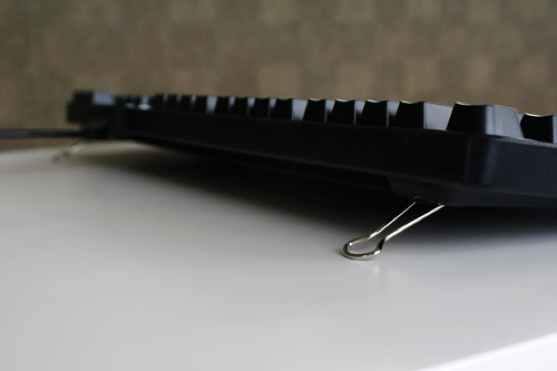 Photo from: shtfsurvivalsecrets.com
4. Need to wake up early the next morning but you sleep over your alarm? Make it louder by placing your phone in a glass to amplify the volume. Just make sure it won't fall because of the vibration to avoid breakage. You can also use this as an easy-to-get speaker!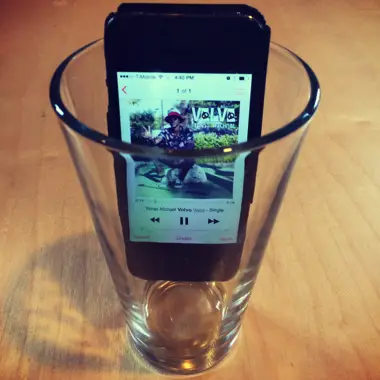 Photo from: handyhomehints.com
5. Need to charge faster? Turn your smartphone into airplane mode. This enables your smartphone to turn off all of its features (SMS, Wi-fi, everything) for disturbances and also, for faster charging.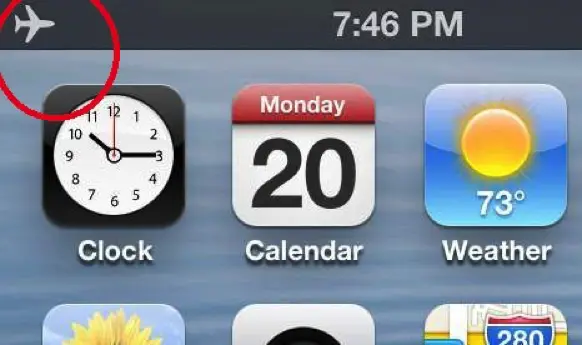 Photo from: shanghaiscrap.com
6. Your shoes or your trunk smell? Hit it off with a few newspapers and the odor is gone. Newspapers are odor neutralizers that can help you get rid with extreme odor.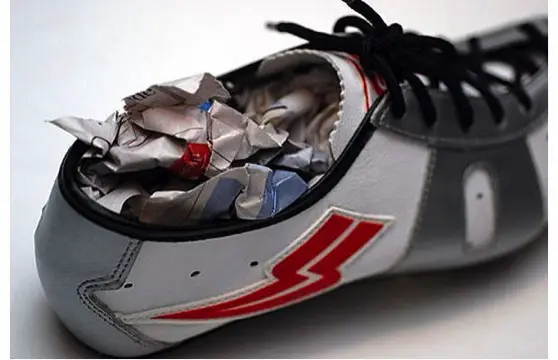 7. Don't know how you can use your used cassette cases? You can turn them to smartphone stands to support your smartphone!
8. Need a cover for your CD but you fail to have one? Get a piece of paper and do the cover yourself.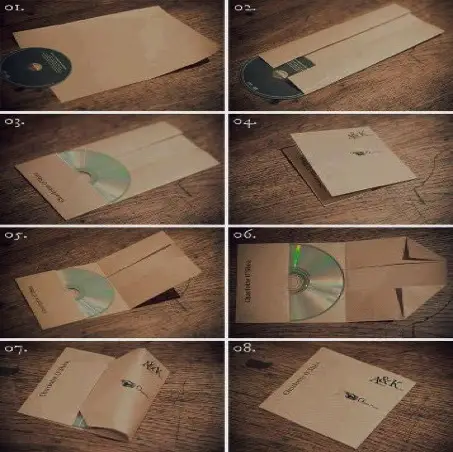 9. Clean your keyboard by using post-its. Gently run it through the keyboard to collect dust and crumbs.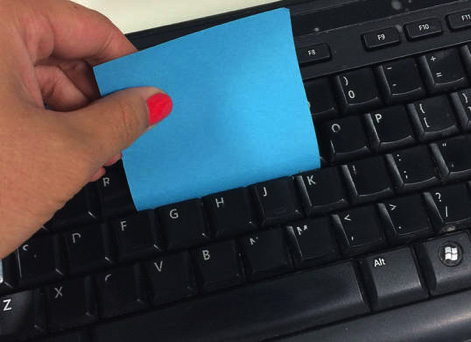 Photo from: bobvila.com
10. Need a way to organize your chords? Reuse tissue rolls and let your chords lay in them. You can also label each roll!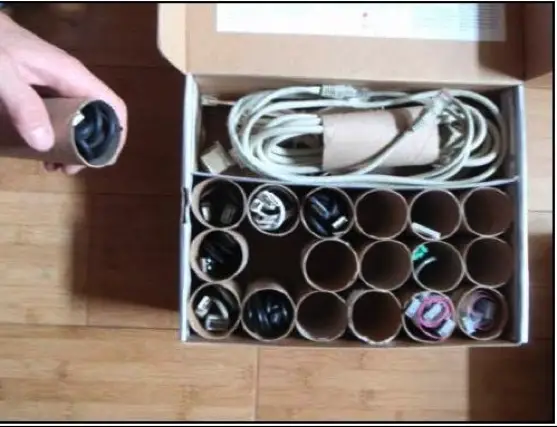 11. You can make pancakes without making a mess by putting the mix or the batter inside a clean bottle!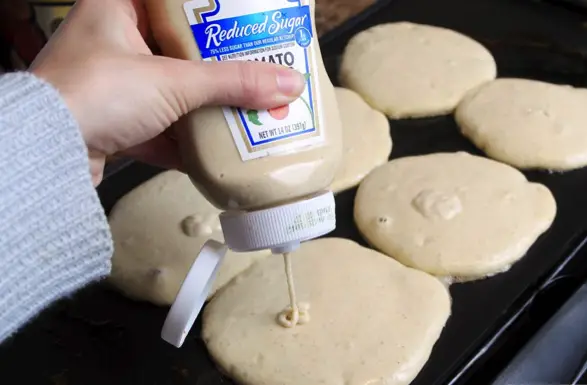 Photo from: home hacks
12. Avoid hitting your finger with the hammer; use a clothespin to hold the nail in place.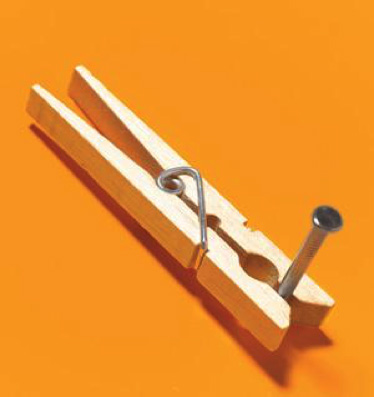 13. Charger keeps on breaking? Use a spring to ensure that it doesn't break easily!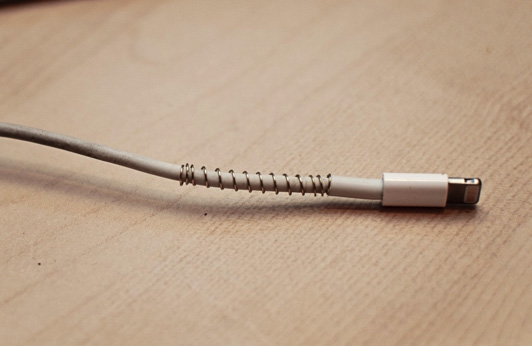 Photo: says.com
14. Need to drill something inside your home? Save time for sweeping by putting a post-it note underneath it!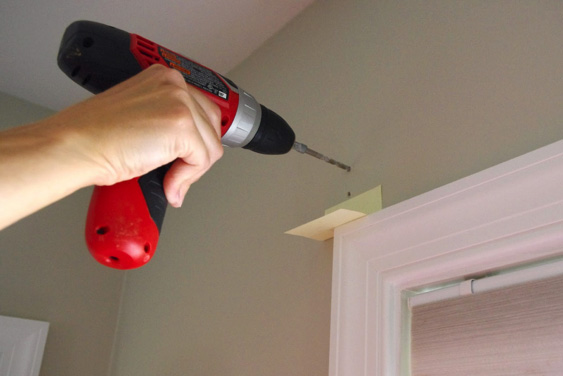 15. A saturated frozen sponge can be a no-leak, no-spill ice pack.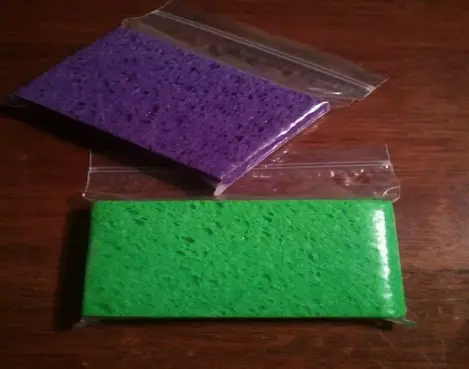 16. Use a clean dustpan for containers that does not fit well on your sink!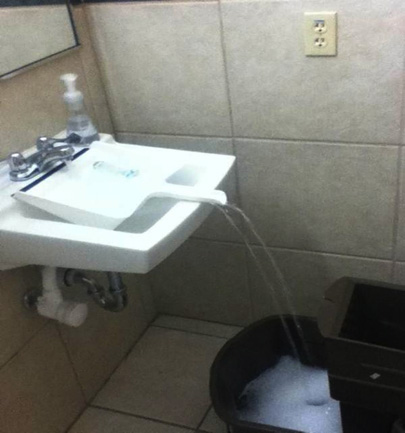 Photo: bitsandpieces.us
17. Need a holder when your phone is charging? Recycle an old lotion, oil, or any kind of bottle and use it as a phone holder!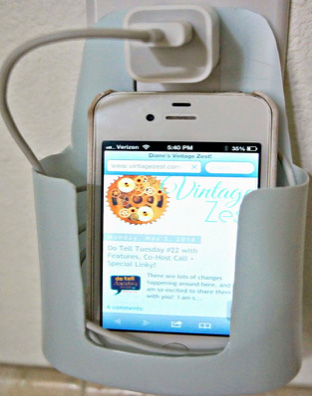 18. Use a hanger to hold the cookbook while you're doing the cooking so you won't mess the cookbook!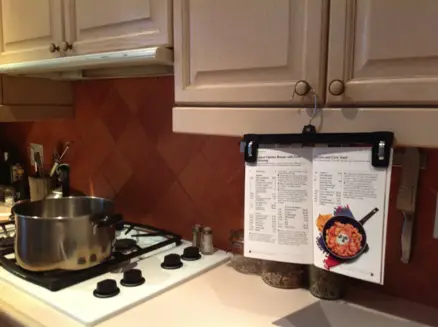 Photo: mrdiy2u.com
19. Not sure if your battery still has power? Try to bounce them off; if they bounce and fall over immediately, they are still good but if they bounce more than once, they are already empty.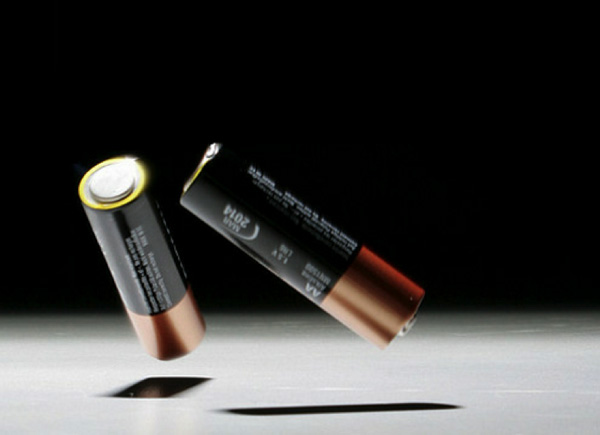 Photo: electronic products.com