One of the most interesting and most talked about presidentiables; dubbed as "The Punisher", Mayor Rodrigo Duterte is known to be one of the rarest politicians who just do talking all day. He is known for the fantastic work he has done in Davao City, lessening the crime rates, keeping the city clean and nature friendly, and improving almost all of the aspects of the vicinity. A lot of people are not well-educated as to what or who the Mayor really is but in this article, you will now know a few things that a lot of people need to know about "The Dirty Harry of Davao."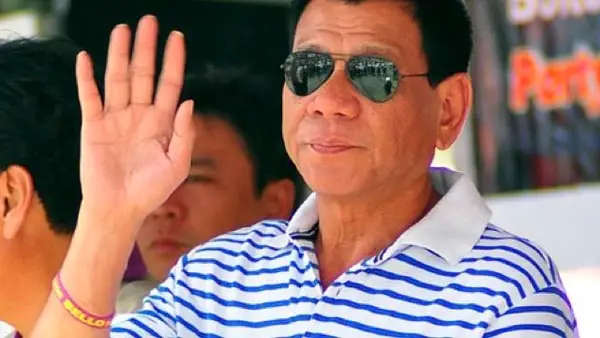 He never aspired to be a mayor
After passing the bar exam, what he did first was he served Davao as a special counsel. The 1986 People Power Revolution however, was the start of his change of path. In an interview with Mayor Duterte in year 2002, there he told the media of how he never dreamt of holding so much responsibility; he told them how he never thought about being mayor.
"I never thought I'd be a mayor. Never in my wildest dreams. Ako kinuha lang nila kasi my mother was the wife of the governor so she had stature and she was against Marcos during martial law. So nung nanalo si Cory, nilagay nila yung pangalan ng nanay ko—sabi siguro she was one of those who really fought the dictatorship–without consulting her. So nung nakita ng nanay ko–because Cory was coming that day in the afternoon–my mother asked why her name was there…
"You are too presumptuous about it, you did not ask, she said. So there was the name Duterte…pumunta sila sa fiscal's office, sabi nila, Mag-vice mayor ka na lang. Nag-OIC ako. I said, Maybe if you really want to reward me, make me the city fiscal. Promote my chief and then I'd be the chief prosecutor of the city. I won the mayorship in 1988. I stayed there until 1998, then ran for congressman, then back to mayor."
He has very strict rules
Everyone is aware that Davao City is one of the cleanest cities all over the globe and this obviously is because of the laws and rules implemented on the city by the city council members and of course, those are supported by the Mayor. These include certain speed limits inside the city, liquor ban from 1:00am – 8:00 am, strict laws about littering in public places, and many more. Of course, along with these come punishments which depend on how heavy the disobedience is. But this is great to build up and sustain a country that needs further discipline and carefulness.
He is a supporter of the LGBT
There was a report on politicians and they were asked about the LGBT rights, almost all of them refused with the mere fact of it might be threatening to the image of the country but Mayor Duterte is one of the very few politicians who support the rights of the LGBT people.
In Davao City, he helped to pass the anti-discrimination ordinance which is one way of him protecting the LGBT people and its supporters from getting harassed, bullied, and aggravated. In an episode of "Gandang Gabi Vice" which is hosted by the comedian Vice Ganda, he said that "he always hated oppression" and supported the said community by stating "Everyone deserves to be happy"
The Mayor has a point; you can never defeat the will of a person if he or she really lives up just to defend his or her beliefs in all aspects.
He made drug users and dealers quit by giving them money and livelihood
Yes, Mr. Duterte is known to cause death to those who deserve it; to unforgivable crimes, inhumane drug dealing and trafficking, and many other insane crimes but he also has a heart. Although his name is surrounded by punishments and death, he is aware that death is not the only option to people who aren't yet straightened out.
He gives Php2, 000 to those who surrender as pocket money while they are undergoing rehabilitation program. He gives second chances, why can't some people do that?
The Mayor is truly intelligent and witty
Being a graduate of a nationwide known school is an understatement. He graduated his law studies at San Beda College Manila and passed the board shortly afterwards. He received awards because of the organization and improvements in Davao City. Mayor Rudy Duterte is remarkably one of the few politicians who can accomplish things like these in a lifetime. Given the fact that he might not really be corrupt because of what he did to Davao City, it will truly be a pleasure serving a government official like him.
He is actually richer than you think
His estimated net worth is Php22, 971, 732. 62 in 2014 and was based on his SALN. Although he only receives Php78, 946 a month, his wealth accumulated from the allowances of his council, real estate and other investments, and other personal properties.
The Punisher swore to kill up to over 100, 000 criminals if he is elected president
One thing that might hold the mayor back from running as president before was his fear of killing more than 100, 000 criminals if he becomes our leader. He says that to straighten out the country, he will kill as many as that just to prove that what they are doing is wrong.
In an interview, he stated that "he won't have any choice if God places him there." And for those who think this is a joke, this is what the mayor has to say "Magbantay kayo. Yung 1,000, magiging 100,000. Dyan mo makita tataba yung isda sa Manila Bay. Dyan ko kayo itatapon."
A lot of people, including government officials, condemn him for having an attitude like that. They say he swears most of the time during his speeches, his second nature toward criminals are death, and a lot more rumors circling about his personality.
Regardless whether you admire the man or not, Mayor Rodrigo Duterte is an absolute leader because of his work in Davao City. You can see the passion in this man's eyes, from all of the supporters he got; he really is the real thing. Maybe he is the one to change this land into something new, something better. Although there are rumors concerning his connection to DDS "Davao Death Squad" that is still not a factor to consider neglecting him as president. If you haven't done something bad or unruly, what it is that everyone or even he has against you?
Would he have your vote on the 2016 elections?