Hollywood star Hailee Steinfeld is connecting with her Filipino roots as she spends time here in the Philippines. The actress/singer said she truly feels at home in the country as she feels the draw of the Filipino blood in her veins, although there's only a small portion of it. Even though she was born and raised in California, Hailee's great grandfather hailed from Bohol.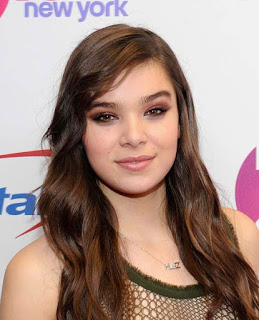 During her interview in Boy Abunda's TV show on Wednesday, the 19-year-old said that over the years the Philippines had been a topic of conversation in her family and she feels incredible that her music finally brought her here.
Hailee's acting career blossomed after starring in the film "true Grit," which earned her an Oscar nomination. Along with acting, Hailee also pursued her long-time passion in music until finally she released her debut EP, Haiz and this is what brought her to the Philippines.
Hailee is set to have the following series of mall shows: Eastwood Mall (April 8, 7pm), Uptown Mall (April 9, 5pm), and Venice Grand Canal (April 10, 3pm).