When you are entertained, you are opening yourself and your mind to things that can embed a positive effect towards yourself and your world. Watching movies can do the same; they can make or break you. This is why a lot of people cry at very emotional times in movies and a lot of people get inspired as well. Movies can inspire you; it can fuel your drive towards becoming who you want to be in life. Here are some movies that can change your view about life; movies that you should watch to gain the chance of changing your point of view.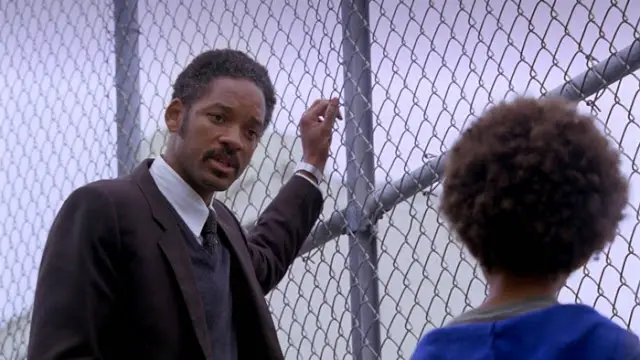 A Beautiful Mind
Prepare to be blown away and prepare to wipe your tears – this award winner in 2002 will probably make you feel like you are one of the luckiest people in the world. This movie focuses on a genius mathematician's life who is later known to have schizophrenia. The movie's characters are known to have courage, love, and determination especially John Nash, the protagonist, in overcoming the obstacles he is faced in life.
Moral: Courage, perseverance in getting what you deserve, love, and determination.
The Pursuit of Happyness
The arks of the businesspeople, this movie whose main stars are Will Smith and his son Jaden, focuses on a businessman's life when he goes from 100 to zero. Inspired by a true-to-life story, the film ultimately projects overcoming of obstacles even though life smashes you hard down on the ground. The movie illustrates dramatic encounters that will lead up to success after all – success because sharing true happiness is accepting what you have despite the fact that the world may prohibit us from all the goods it can offer; we, and the people in our lives just need to be there for each other no matter what.
Moral: Love, discipline towards life (when it knocks you down), acceptance.
The Life of Pi
A movie that depicts the life of a young man; his adventure in the waters with only a tiger with him. The movie catches the attention and the curiosity of its viewers in so many different ways. This novel by Yann Martel was visualized in the best ways possible. Surviving a shipwreck with a wild cat for 227 days is not much of a story, yeah? – No, it made a lot of fans and it branched a lot of reviews, questions, as to what the tiger symbolizes, etc., etc. If you haven't seen the movie yet, I can guarantee you that it would not only make your time worthwhile, it will also make you see things you haven't seen before.
Moral: Humility, acceptance (as to what you have), and faith.
Forrest Gump
"My momma always said… Life is like a box of chocolates, you never know what you're gonna get." I am pretty sure you have come across this quotation and yes, this is from the movie Forrest Gump which was starred by Tom Hanks. The story revolves around the life of a fictional young man with a lot of life lessons all throughout his entire existence. If you want to drown yourself with realizations and morals, watch this movie. Just prepare a box of tissue because, you never know what you're gonna get.
Moral: Getting back up after life beats you so hard, let go of expectations, and accept all that life gives you.
Big Fish
Now this movie is fictional in so many ways but in the movie, it appears to be true. This story is about a young man and the story of his dying father. His father had a lot of experiences and a lot of stories to tell, and that is the content of the movie. This movie teaches us that our parents, or family, is the treasure that we seek in this universe. A lot of lessons and a lot of realizations with the stories but the main jock of the story, is well, love your family.
Moral: A lot of lessons throughout the movie, love your family like it's the last time you will see them because you never know God's plan.
500 Days of Summer
At the beginning of the movie, it was relayed onto us that it is not a love story – most probably, that's a lie. You see, this movie entails a year and a few months of being with Summer. Yes, Summer is the girl in the movie and it is an entire movie of rollercoasters. The movie teaches us that when we fail in love, it is not the end of the world. The last part of the movie, where Zooey Deschanel (Summer), finally lets go of Joseph Gordon-Levitt, is extremely a painful scene but after a while, when Tom (Joseph), finally moves on from that experience, coincidentally meets a new girl and in the movie she is named Autumn – how is that for symbolic reference?
Moral: The world will not always agree with our plans, it is not the end of the world when we are declined. Think positively.
These are the top movies for me and I hope you get the chance to watch them. There are a lot of movies out there that can teach lessons but these for me, are golden. Stay tuned for more articles like this! Remember, "the odds are not always in your favor."