For starters, you would have to think about every peso that you will lose when you decide to go traveling. Vacations are not only sightseeing, food tasting, shopping, etc. There are more to those that you should consider. Remember, every peso is important so you should take into consideration how you spend those. Here are the categories you should think of: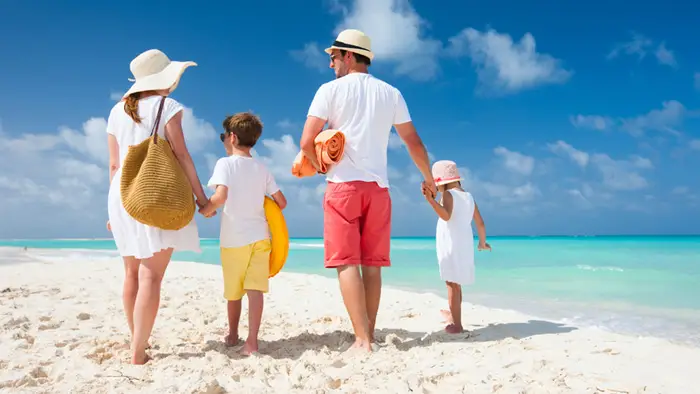 Package Tours
If your timing is right and if you find a good package, then the deal is over and the odds are in your favor. There are packages that offer everything (airfare, accommodation, food, trips, and activities) all in one package at a discounted rate. Go and find you and your buddies a cheap rate to have more money for different stuff. Although there are last minute deals that are much cheaper than early ones, relying on that might scare you of the changes you are about to witness.
Airfare
Of course, you would not get anywhere far if you aren't to use airplanes. Calculate airfares, find cheap rates and get yourself a treat. It is recommended that you book flights a few months early; avoid peak seasons so you would have low rates.
Accommodation
You would not be sleeping at the streets next to some guy you do not know, right? Try booking for a hotel or a motel before your flight to get the best rates possible. After getting a hold of when your flight is, try to find yourself good accommodation – and cheap ones. There are hotels that are 5-star like but not as expensive as those 5-star hotels.
Food and Beverage
Food is essential because it is your fuel for the activities you are about to take. You need food in order to survive; you would not be enjoying your trip on an empty stomach, correct? There are affordable and inexpensive good meals that you most probably should consider.
Leisure activities
Trips are not all scenery and nature kind of stuff; some trips are more on landmark seeing, shopping, tasting different food, and indulging yourself in different culture. There are more to vacations than just sitting and waiting for it to rain. Go and research about inexpensive things to do around where you are staying and make the most out of your vacation.
Sceneries
If you plan on doing a "scenery sighting" type of trip, make it worthwhile; ask about different activities you can undergo in that specific area. Do not just rely on the sightseeing thing; do more activities, succumb yourself into a different culture a different way of living. Enjoy your time; enjoy your vacation as big as you can.
Although trips are all different depending on the goals you want to achieve, these categories will somehow help you budget your trip; these will help you somehow spend less but enjoy more. Follow these tips and worry about money no more.