Some Filipinos dream of working abroad because first, salaries differ in foreign countries because of the exchange of currency; imagine a construction worker in New Zealand earns twice or thrice as much as construction workers here. Another reason is because they yearn to take their family with them to live better in years time. Given that there are over 50 great, countries with rich economy, what are the best 5 to work abroad in for OFWs?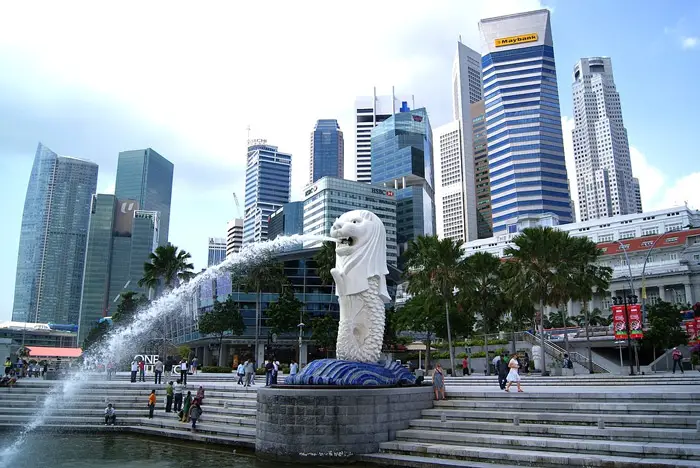 Singapore
According to the 2015 HSBC Expat Explorer report, Singapore since then and until now is providing a feasible career progress with its improving and rising economy. Singapore is known for having cleanliness almost everywhere you go, safety, high-salary jobs, job opportunities, and many more. Last year, it is ranked to be the best country to live and work as an expat.
Job openings last year until this year includes: office workers, IT and software engineers, accountants, bank staff, caregivers, and nurses. Do not make the mistake of getting agencies because Singapore's ministry of manpower follows a strict rule of hiring direct applicants.
Saudi Arabia
Ah the Middle East; where all the riches of the world conspire making this region of our planet very rich and successful. No wonder why many people dream of working here. It has been the leading OFW destination before and it will be in the coming years. Filipinos love working here specifically because of the fortunate and generous job packages offered to them.
Jobs like engineers, chefs, IT and software engineers, caregivers, nurses, managers, and so on are the jobs warmly welcomed by this country. Say no more because you know how working in Saudi Arabia sounds like to the ears of workers – money.
New Zealand
Considered to be the cleanest and most peaceful place in the world, foreign workers in New Zealand claim that their lives became better when they moved to the country. It is filled with natural resources, no pollution, and friendly diversified communities to support you in your life there.
Skilled workers like in the farm industry, accountants, customer service representatives, nurses, construction workers, and so on are the main job opportunities in the country. Although these aren't big time jobs, they earn better than most high-position jobs here in our country. Live in New Zealand and meddle with cows because right now, there are only around 4 million people there; imagine that.
Qatar
Qatar is included in the list of top countries that pay really really well. They've been having a shortage of laborers for years now which is surely music to most Filipinos' ears. Last year, POEA's estimation for Qatar's demand of laborers is around 120, 000.
Since it is in the Middle East and it is one of the best countries if you are looking to earn great sums of money, jobs in the oil industry, management, CAD operators, domestic helpers, and many more are the many job opportunities in Qatar.
Canada
I bet that you know one family in your friends who are now currently living in Canada… correct? Well Canada is considered to be the country of starting over again for many. It is one of the countries that allow permanent residency by only having a one-year continuous full-time job experience. You know what that is; working there for a full-year enables you to become eligible to take your family with you, yes.
Jobs in Canada include: hotel and restaurant staff, accountants, workers, and many more. Canada is truly the place for everyone because it is known to have a diversified and simple community and it pays good enough; actually better than most positions here in our country.
Here are just five (5) of the best countries that Filipinos should aim for to work in. One tip of thumb is to get to a country as fast as possible – and I mean that in the legal way. When you're already there, it is just a matter of perseverance and style. I did not include all job details in this article so feel free to check job details for every country in the internet and to be sure, double-check the sources. What are your thoughts about this? Let us know in the comments below.
Read Also: Jobs that do not require a degree