Working out should be part of your lifestyle because it does not only make you look good, it also makes you feel good because you make your body active; you are improving your mental and physical strength simultaneously by working your muscles out and enduring the difficulty and hardships of training. Here are a few tips for those who want to start living a healthy lifestyle by incorporating a workout program in their schedules.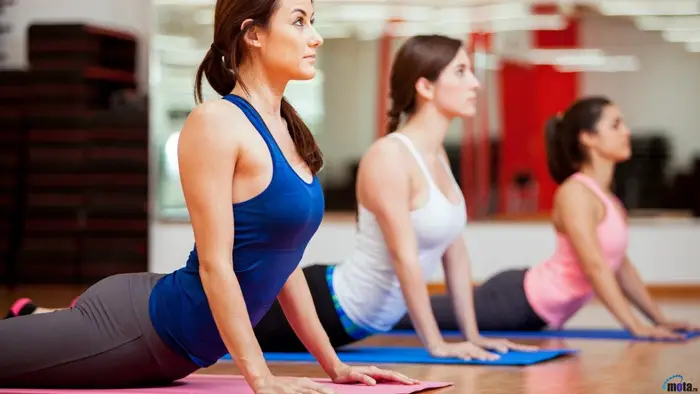 A good workout program involves proper diet
Going to the gym without fixing what you eat is as good as slacking off in bed all day long. Healthy living is not just about working those muscles out, it's also about eating good and eating right. People say that a good exercise program is 20% exercise and 80% diet. Research about types of food that will benefit you most efficiently; incorporate it to your exercise to get maximum results.
Make it a habit
Working out once every few months won't tell or make you feel the difference. Working out should be a habit and it should be part of a willing person's lifestyle. One tip is to make a weekly schedule with the exercise program embedded into it. Start it off by exercising two (2) or three (3) times a week and then improve it gradually depending on what your goals and ideals are.
Practice perfect posture
Probably one of the most basic and simplest steps for a big improvement is practicing proper form and posture while training. Always remember to keep a proper posture (Straight back, chin up) while training to ensure maximum benefits and improvements on your exercise. Disregarding proper posture might not only lead to bad results, it may also lead to unwanted injuries and muscle failures.
Learn from your and others' mistakes
It is not necessary to learn from your OWN mistakes because observing and studying might enable you to commit fewer errors. Watch people, study movements and different exercises in order for you to improve yourself and your workout program to get best and most efficient results.

Do not be afraid to ask questions
Nobody is born with the complete knowledge of exercise, nutrition, and working out; you got to start somewhere and that somewhere is where you ask questions. Ask those people that you see in the gym, ask them about their diet, their routines, and what they do to maintain what they currently have. Asking questions is not a sign of stupidity but rather, a sign of intelligence and openness because you are willing to learn.
Swimming can be a perfect workout alternative
Have no time to go the gym? Drop by the nearest swimming pool near you and work it out there. Swimming is a good exercise because it works every muscle in your body. Do you recall trying to run in the waters of a pool? That's because your weight is manipulated by the water thus, making improvements better and faster. Study different swimming techniques and let this be your alternative if you are unable to go to the gym; a relaxing and beneficial way of improving yourself, right?
Post-workout recovery
Veteran physical trainers have techniques and tips in order to have faster and better recoveries after a workout. Why better? Because we all know that we grow when we are resting; when we are not in the gym. They managed to come up with specific ways to help muscles recover faster hence, it improves faster. Stay tuned for post-workout recovery techniques in this blog so just be with us.
Exercising is out of the norm because a lot of people disregard the fact that it does not only help you physically; it is not just about being physically attractive. Working out actually helps you think better and it helps you emotionally just as how it helps you physically. So what are you waiting for? Start your healthy regime now and make the difference. Was this helpful to you? What are your thoughts about this? Let us know in the comments section below.