Here in our country, there are places where you can go to find a lot of goods at affordable to the cheapest prices. The two (2) major places where Filipinos go if they opt to buy stuff in wide varieties in bulks for the best prices and hese two are Baclaran and Divisoria. Almost all Filipinos are aware that both are considered to be the dirtiest and the most crowded places where you can go shopping for things, clothes, stuff for your stores, etc. The reason maybe because people can find almost everything they need in either Baclaran or Divisoria. After the official crowning of our dearest President Rodrigo Duterte, both Baclaran and Divisoria are now said to be clean and free from vendors that reside on the road itself; let's have a closer look at that.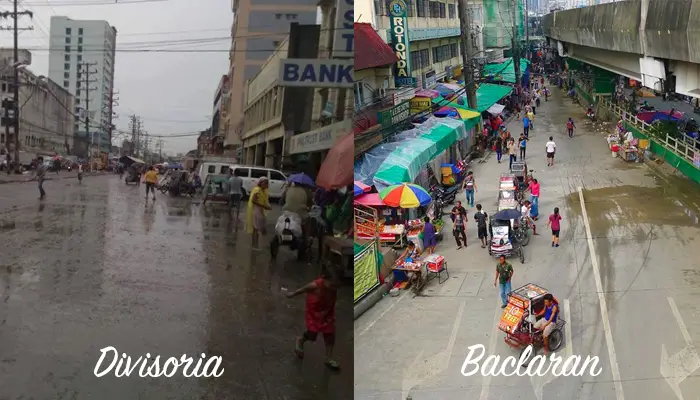 Photo Credit: Peter Vient Villaluz Cipriano and Del Rosario Esteves Ed
A lot of people are naming this kind of effect as "Duterte-effect." Basically, the effect is a chain of changes that start from the littlest of things – ourselves. For the past 2 days, street vendors along Divisoria worked their hardest to provide a cleaner and safer environment for the people. Through President Duterte's slogan "change is coming," people conspired and helped each other to the betterment of both Divisoria and Baclaran. People are claiming that it is slowly becoming its opposite because it was dubbed as "dirty," "unsafe," and "dishonest" by visitors even the frequent ones.
Ed Esteves Del Rosario, the man who spread the word through social media truly brought joy and shock to people because of what they have witnessed in Divisoria. Peter Vient Villaluz Cipriano however, took a snap in the now clean and more organized Baclaran. Both postings were shared thousands of times in social media and it truly brought joy to people. It is just right to thank them for the good news they have brought us. There are reports stating that there are times vendors at Divisoria still go back to the middle of the streets but it isn't like before now. They push and pursue to maintain a clean and honest environment for people paying a visit in Divisor.
 The effect of electing President Rodrigo Duterte did not only cause fear to those people who do the worst things, but it also changed the minds of most Filipinos in the best ways possible. With him leading our country, it is now safe to say that change is really coming.

 We must not also forget that drastic change needs drastic measures; true change is not achieved through force and through power because true change starts within ourselves and this is what the street vendors and cleaners of both Divisora and Baclaran is trying to show us. Let us all unite and change in order to revive our home and for us to get what we truly deserve.