Are you part of the population who are currently hurting because your driver's license is just a receipt? Well, a recent announcement made by the Land Transportation Office (LTO) rang bells to the ears of Filipinos. Because starting tomorrow, December 19, 2016, Driver's licenses will now be released and the goal of the department is to complete it by February 2017.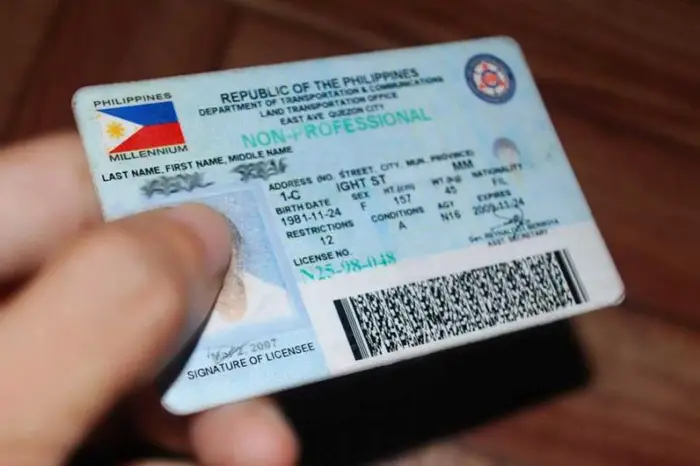 Officially, The LTO announced in a press release today, Sunday, December 18, 2016 that the driver's license cards will finally be available starting Monday, December 19, 2016.
"The Metro Manila release of the cards will erase 700,000 of the 3-million backlog in 3-years valid driver's license cards. Rollout in other regions will follow, and is expected to be completed by February 2017," the LTO said. They also added that the cards will just be for those who registered during the 1st of January, 2016 until the 16th of October this year.
LTO Assistant Secretary also had a fair share of the release and had a few words. He reminded motorists well, everyone that they just need to present the official receipt of their payment in order to successfully claim their cards.
"I would like to caution all the claimants that they need NOT TO PAY a single centavo to claim their driver's licenses since they have already paid for it," said Assistant Secretary Galvante where he was quoted as saying.
Having this said, you should not have to cling to fixers to hasten the process because you shall not have to pay ANYTHING anymore because you have already paid for it. So avoid making deals with fixers that might ask you to pay thousands of pesos more which in the end won't really hasten the claiming process.
Well for further information, back in 2013, the Commission on Audit (CoA) halted the production of cards which was handled by Amalgamted Motors Philippines Incorporated (AMPI). The CoA found that there was no "legal basis" to continue the production of cards because of the lack of proper contract. In simpler terms, the corporation's contract with the LTO already expired in 2006.
Worry no more, driving population of the Philippines because this coming 2017, all of our prayers as regards to our license cards will not remain unanswered. With all the positive changes and adjustments that are happening, it is just right to be excited and merry because this news is a perfect gift for us this Christmas.
Along with that is the 5-year expiration that LTO implemented last month. With these updates, can we say that we Filipinos are being given the proper treatment and well-deserved gifts? Give us your feedback!