After 365 days of 2016, it is slowly coming to an end. A lot of us would like to think about how long another year can be but it is truly just counting the days backwards. We have had long weekends in 2016 but there will be more in 2017; this happens rarely so I would suggest that you take advantage of this because you never know what year this'll happen again. If I counted it right, we are entitled to have 10 regular holidays, 9 special non-working holidays, which would cost you only 3 days of leave that will result to 11 long weekends for the stretch of 2017.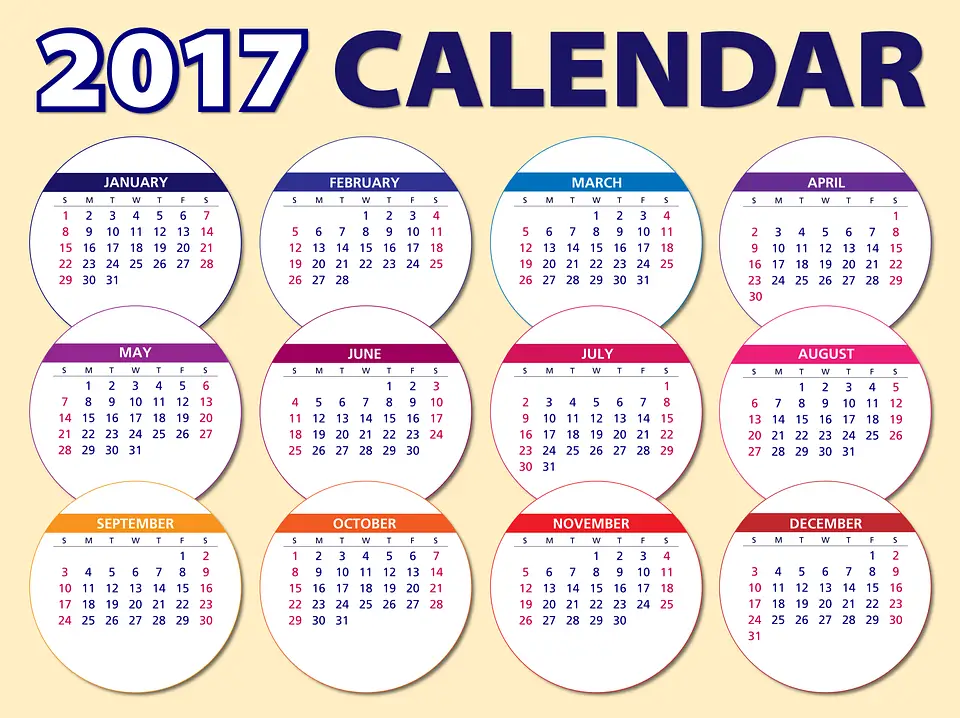 Image from Pixabay
This guide is good for travelers in such a reason that they would be able to know what dates they should file their leaves to achieve the long weekends. It also is good for planning cultivating activities and for family gatherings, etc.
January
2017
New Year's Day – FRI (Dec 30, 2016), SAT (Dec 31, 2016), SUN (1)
April 2017
Holy Week – THUR (13), FRI (14), SAT (15), SUN (16)
May 2017
Labour day – SAT (29), SUN (30), MON (1)
June 2017
Independence Day – SAT (10), SUN (11), MON (12)
Eid'l Fitr – SAT (24), SUN (25), MON (26) *LEAVE, TUE (27)
August 2017
Ninoy Aquino Day – SAT (19), Sun (20), MON (21)
National Heroes Day – SAT (26), SUN (27), MON (28)
October 2017 (Additional Non-Working Holidays)
All Saints Day – SAT (28), SUN (29), Mon (30)*LEAVE, TUE (31), WED (1)
November 2017
Bonifacio Day – THUR (Oct 30, 2017), FRI (1)*LEAVE, SAT (2), SUN (3)
December 2017
Christmas Day – SAT (23), SUN (24), MON (25)
Rizal Day – SAT (30), SUN (31), MON (1)
So here is the list of the long weekends that we will be experiencing in 2017. Again, it is essential to every employee to know this in order for them to achieve proper planning and to gain great results from their long weekends.
You might be thinking that this is a hoax or some kind of trick but no, this is 100% legitimate and these figures definitely astounded us when we first knew about it.
One thing to strongly take note of is that the Eid'l Fitr and Eidul Adha are just estimates. As we all know, these dates are based on Islamic or lunar calendar so it will always be right and proper if we wait for the announcement from the National Commission on Muslim Filipinos (NCMF) for these national holidays.
Nevertheless, it is still going to be a good year because we seldom experience occurrences like this and this year, it is served to us in a platter.
So? What are you waiting for? Plan for a trip now; take advantage of this gift to us because these types of things are rare most especially for us Filipinos because we are busy people. Don't know where to go? Keep following us and be updated to know more about trips and traveling.