According to the memorandum issued on December 29, 2016, starting next academic year, wannabe law students will be required to take the Philippine Law School Admission Test (PhilSAT) as one of the qualifications before they can be admitted to any law school.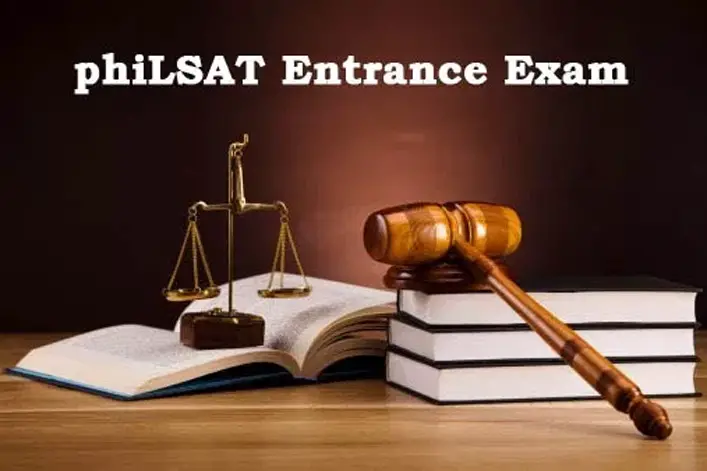 This is a one-day aptitude test for aspiring law students that will assess their academic potential before admittance to any law school.
The aspiring students will have to register online starting March 2 and the deadline is until April 3, 2017 through the website of accredited testing administrator which is the Center for Educational Measurement Inc. (CEM).
Ensure that you have the following before you register:
1) A valid e-mail account which you will use for your online application.
2) One recent unretouched 2'x2' digital photo or at least 600×600 pixels with white background.
3) A valid passport if you are NOT a Filipino citizen.
The first PhilSAT exam to be administered by the Legal Education Board (LEB) is April 16, 2017, in the following venues around the country: Baguio City – University of Cordillera, Metro Manila- University of Santo Tomas, Legazpi City – Aquinas University, Cebu City – University of San Jose – Recoletos, Iloilo City – University of San Agustin, Davao City – Jose Maria College, and Cagayan de Oro City – Xavier University.
Those who are competent to take the exam include:
1) Holders of a 4-year bachelor's degree, or its equivalent from duly recognized higher education institutions in the Philippines
2) Graduating student of a 4-year bachelor's degree, or its equivalent, from duly recognized higher education institutions in the Philippines at the end of the school year when the PhilSAT is administered.
3) Graduate from foreign higher education institutions with degrees equivalent to a 4-year bachelor's degree as certified by the Commission on Higher Education.
This is a uniform exam for all aspiring law students because not all schools have entrance examinations.
According to LEB, law schools can also ask potential students to take the complementary exams because they do not want to restrain academic free will.
Those who will graduate with honor who has granted Professional Civil Service Eligibility, who are enrolling within 2 years from their college graduation, are exempted from taking the PhilSAT. They only have to submit their civil service recognition to the LEB.
There will be an examination fee of P1, 000 which can be paid online or via over-the-counter deposit in Bank of the Philippine Islands (BPI) branches.
LEB Chairperson Emerson Aquende said that this school year 2017-2018 will be the pilot year for the exam with the passing rate of 55%. Students who will fail will still be allowed to enroll in Bachelor of Laws or Juris Doctor programs.
However, the LEB will be very strict with the rules that students will not be allowed to enroll if he didn't take the PhilSAT. All law schools are required to comply and if they don't they will be subject to sanctions or a fine of up to P10,000.