Private or publicly-ran hospitals and medical treatment centers or clinics, can no longer demand deposit or initial payment from patients with serious medical conditions. Conditions that require emergency treatment; if they do they will now face stiffer, more serious penalties.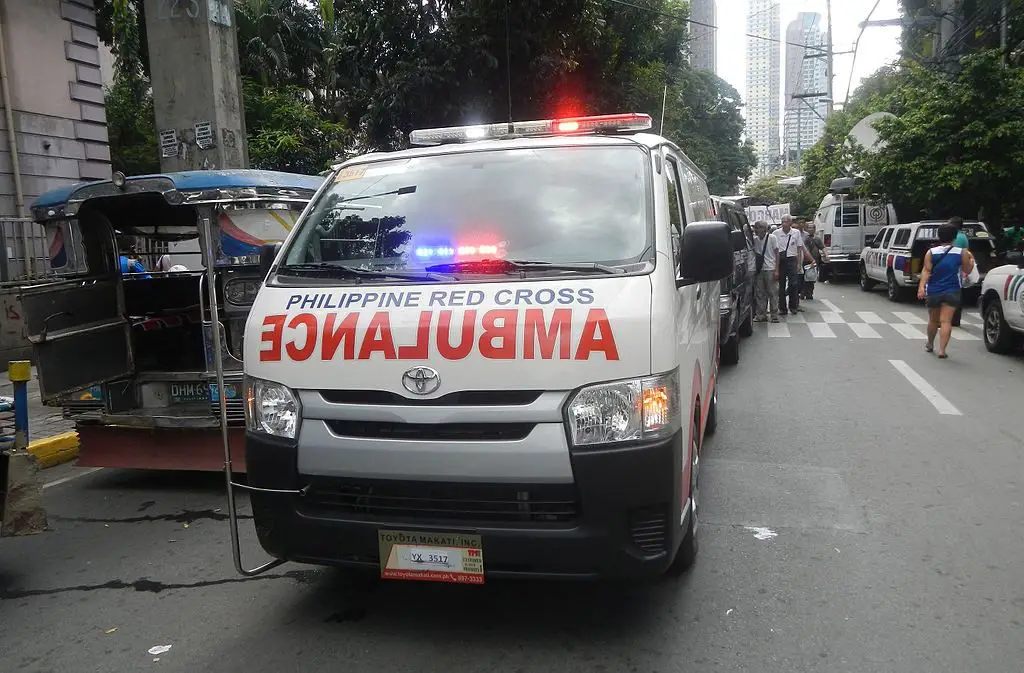 President Rodrigo Duterte recently signed into law Republic Act No. 10932, or "An Act  Strengthening the Anti-Deposit Law."  This amends Batas Pambansa Bilang 702 (as amended by RA 8344) last August 3, 2017; amends the Anti-Hospital Deposit Law, it is stated that it would be unlawful for hospital or clinic to "request, solicit, demand, or accept any deposit or any other form of advance payment as a prerequisite for administering basic emergency care to any patient."
The law aims to stop the practice that declines patients even during emergency cases. They will only accommodate if they are able to pay the deposit.
This is good news for everyone when our President officially made it into law; providing higher penalties for hospitals and clinics that refuse to treat emergency or serious cases without deposits.
In this version of the law, hospital personnel or executives who violate its provisions will be fined from Php100,000 to Php300,000. Alternatively, they will get imprisoned from six months and one day to two years and four months; worse,  both. Courts decide to impose both penalties.
Before this amendment, the fines ranged only from Php20,000 to Php100,000. The revised measure also says that if the violation was committed because it complies with established hospital or clinic policy, or was done upon the management's instruction, the hospital officials are responsible for the creation of that policy; they will then be fined from Php500,000 to Php1 million.
In the older version of the law, the fine for this ranged only from Php100,000 to Php500,000.
The penalty is also higher against any employee of a hospital or medical clinic who will violate the Anti-Hospital Deposit Law.
Disobedience from this can also now cause the revocation of a hospital or clinic's license to operate if the violation of the law was repeated thrice.
Furthermore, RA 10932 also introduces provisions more specific to cases of pregnant women. The previous version stated that hospitals could only be held accountable for cases in which they asked for a deposit for patients who needed basic medical care "to prevent death or permanent disability."
The new version specifically points that they can also be held accountable if they refuse to attend to a woman to prevent "permanent injury or loss of her unborn child, or non-institutional delivery."
"Non-institutional delivery" is defined in the law as the "delivery of a newborn child while in transit, outside of a health facility after an initial consultation was done with a health facility."
There are four new sections under this law. One of these is a new provision and considered to be a crucial update in the law. It states that "a hospital or clinic shall be held liable in case of death, permanent disability, serious impairment of the health condition of the patient, or in the case of a pregnant woman, permanent injury or loss of her unborn child, proceeding from the denial of his or her admission to the health facility."


If the hospital or clinic's facilities are inadequate for the treatment, however, the attending physician may transfer the patient to a more capable clinic after giving the consent.
In addition to all that, it also says that the local government unit has a bigger role to play in the new amended law. IT "must allow the free use of its emergency vehicle to transport the patient" if no ambulance is available for use during the transfer. A staff nurse with advanced cardiovascular life support certification or its equivalent must also accompany the patient in the vehicle.
Section 6, part of the new section creates Health Facilities Oversight Board under the Department of Health to receive complaints or reports about any violation of the law.
Section 7 is an assurance to hospitals that PhilHealth will reimburse the cost of basic emergency care and transportation incurred by the hospital or clinic for the emergency medical services given to poor and indigent patients.
The Department of Health, Bureau of Internal Revenue and Philhealth are now working on the law's Implementing Rules and Regulations.
Senator Risa Hontiveros, author of the law and vice chairperson of the Senate Committee on Health, expresses gratitude to President Duterte. She says that it is very important especially for the poor who can't afford the deposit in hospitals that might require before treating emergency cases.