Yes, you heard it right. After so many months of waiting, the hellish experience is finally over. Last year, the Land Transportation Office (LTO) advised that they do not have supply for the issuance of the driver's license card. This news was sad and frustrating especially to those who rely on their licenses for their living. People threw a dozen about this; both on social media and in the news. Although this was the case last year, the agency just announced that from now on, driver's license applicants would be able to claim their licenses on the day they applied. This applies to new candidates and the renewing ones.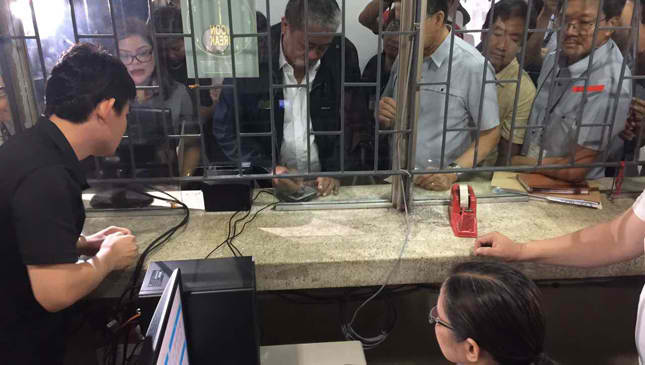 Image Credit: Topgear Philippines
Just after President Duterte extended its validity, this sure is music to all of our ears. Furthermore, the government body stated that this applies to all National Capital Region (NCR) Offices. LTO Chief Edgar Galvante protruded this roll-out together with the Department of Transportation (DOTr) head Arthur Tugade last Wednesday, August 30, 2017.
Since people were skeptic about this because of their experiences, Tugade tried the new system for himself. The official filled out the form. Afterwards, an LTO employee processed the official's form and finished it off. The LTO released a press release that would make thousands of Filipinos smile. It reported that Tugade was able to claim his plastic license card not more than 20 minutes later. Tugade on the other hand, purposely put incorrect information to see what type of action the employees and the system would make.
"Yung mga unang issuance simula nung Oktubre, gusto po naming emphasize na wala po silang kailangang bayarang dagdag," Galvante said.
"Kung ano lang po ang nakasaad sa resibo yung lang po ang babayaran. Yung fixer na yan, di po kailangan para maisyuhan ng five-year license card," he added.
In this statement, Galvante added that motorists who applied for driver's license way back October 2016, will start receiving their cards next week without having to pay extra.
In addition to all the good news you've just read, the overall construction of the ID card is now better. The new sets of cards are now made from polycarbonate material and are laser-engraved. Galvante said that this does not only make the ID card look good, it also makes them more secure and durable.
I know, it's very great and exciting considering that you won't have to wait for months to claim your license anymore. So, what do you have to do? Well for you to witness the change, head over to an LTO station and see for yourself.
NOTE: This would only STRONGLY apply for NCR Offices. We'll give you the updates if provinces or some cities would have this roll-out as well.