We all know that one better way of submitting documents is through DFA's authentication and certification. More commonly known as "red-ribboning," this process certainly authenticates a certain document or record. In a previous article we've written, we discussed what this process is and its importance.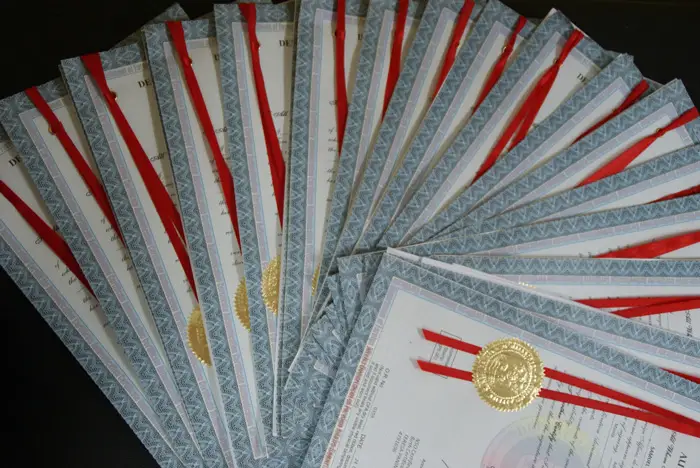 But to give you a quick refresher, the process of red ribbon documents is existent for many reasons. Whether you'd be needing it for education, employment overseas, or legal claims, some organizations and authorities require documents to undergo the process. Overall, the entire process is simple: you just have to submit your document to the Department of Foreign Affairs, submit it for validation, pay the fees and voila! You just now have to wait for it to be released.
After all, the red ribbon process is something that would display authenticity of the said documents.
Yesterday, a public advisory from the Department of Foreign Affairs – Office of the Consular Affairs was released. The announcement said that the one-day processing of red-ribbon documents would temporarily be suspended starting the 15th of February. Moreover, the suspension will run for a few days.
Verbatim from the office of the DFA: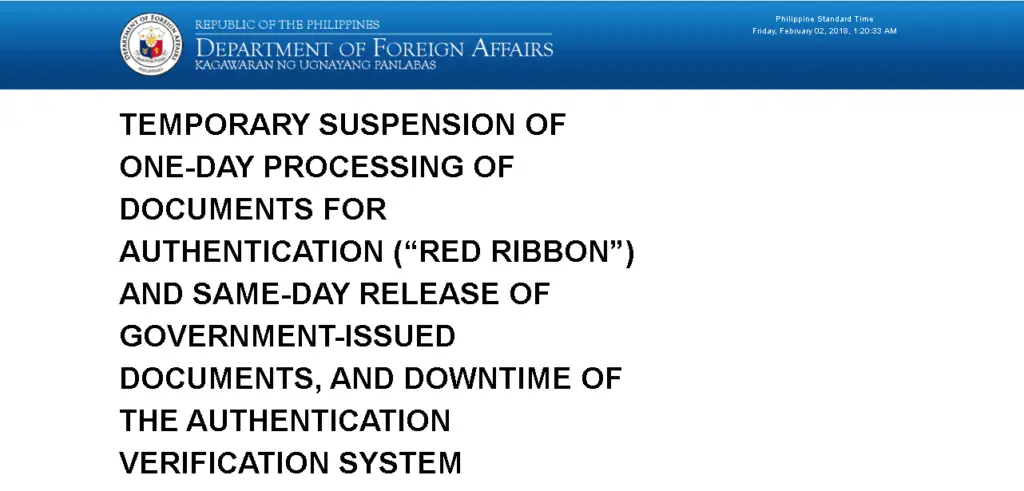 The Department of Foreign Affairs–Office of Consular Affairs (DFA-OCA) wishes to inform the public that expedited (one working day) processing of documents for authentication ("red-ribbon"), and same-day release of documents issued by other government agencies will be suspended on 15 February and 19 February 2018 due to system maintenance and upgrade.
Online verification of issued authenticated documents by DFA-Aseana through the Authentication Verification System or AVS will also be unavailable during this time.
DFA-OCA apologizes for any inconvenience this may cause the public.
Operations are expected to return to normal by 20 February 2018.
That is the public advisory given out by the DFA to all people who are looking forward to doing the process of red-ribbon. As said in the advisory, the regular processing, which takes about a few days will still continue. This is a good heads-up for people in preparation of the red-ribbon processing. Although the DFA announces that the regular turnaround time for normal processing takes about 4 working days, it's still safe to expect it within 5-7 business days; not bad, eh?
In another news, the DFA also mentioned that they will be opening more slots for passport application this year. The reason for this suspension might be to make way for passport applications since thousands of Filipinos pay a visit to the DFA everyday.