After more than a hundred years of maintaining its status, San Beda just recently got the university status. It was officially given this status last Tuesday, 6th of February 2018 after having its bid approved by the Commission on Higher Education (CHED). As per the newly renowned university, the Commission En Banc approved its application at 11:43 A.M.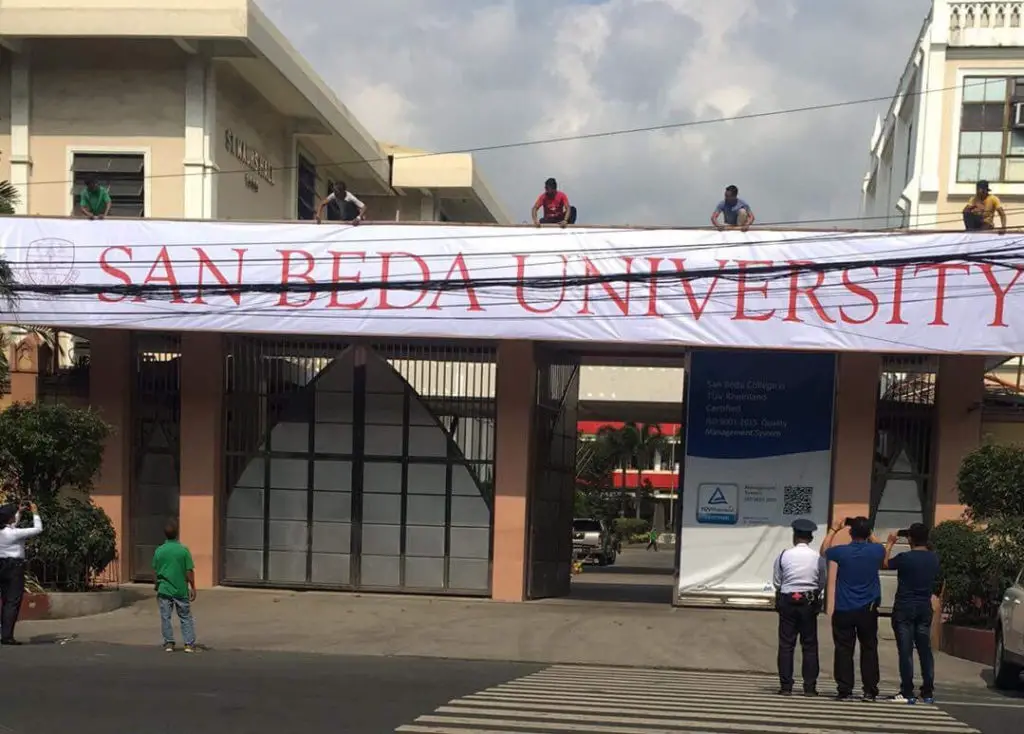 Image: Twitter
BREAKING: The Bedan congratulates the institution for its approved university status. Animo, San Beda University!

pic.twitter.com/bY5LUKZhJH

— The Bedan (@TheBedan) February 6, 2018
Since it was able to comply with the memorandum imposed by CHED (Memorandum Order (CMO) No. 46 series of 2012), they can now enjoy the benefits of being a university. In simpler terms, the Higher Education Institutions (HEIs) of BEDA has proven to be of great excellence and service; which is why they truly deserved the title of being a university.
Taking it from the CHED
Memorandum Order (CMO) No. 46 series of 1996, an HEI "must have a Level III accreditation (or the Commission's equivalent) for at least four (4) of its undergraduate programs (one of which must be in the Arts and one in the Sciences) and for two its graduate programs."
"San Beda is expected to produce experts, knowledge, and technological innovations that can be resources for long-term development processes in the globalized context," said CHED in a press release. 
"As a university, San Beda College-Manila is expected to contribute to nation-building by providing highly-specialized educational experiences to train experts in the various technical and disciplinal areas, and by emphasizing the development of new knowledge and skills through research and development," they added.
 Moreover, CHED announced that San Beda is the 2nd private higher education institution to be granted the university status taking from the CMO No. 46 series of 2012. The Mapua Institute of Technology was the first one to be granted university status in May of last year.
San Beda College was founded by Benedictine monks in the year 1901 and continually improved in the fields of education, research, and development. Besides the establishment in Mendiola, Manila, San Beda also has two other sites in Alabang, Muntinlupa, and in Taytay, Rizal.
 San Beda also produced a number of notable identities namely President Rodrigo Duterte himself. Moreover, President Duterte also appointed a few members of his administration which are graduates of San Beda themselves.
Last 2016, there were reports stating that San Beda is running an application to be granted the status of a university. 2018 is a good start for the institution as it opens a lot more doors and opportunities for them to mold future leaders of the country.