Have you been seeing news about a whole bill worth ten-thousand pesos? Are you seeing this around thinking if it's legitimate or not? The BSP (Bangko Sentral ng Pilipinas) tells the public to be careful about this. Last June 23, 2018, they've sent out an advisory telling everyone that if they receive it, they need to report it to the nearest police station in their area. There are a lot of people who were able to encounter this fake Php10, 000 bill and we all need to be cautious.
Read: The Central Bank Launches "New Generation" Currency Coins
Where did the fake Php10, 000 bill come from?
In addition to that, they also reiterated that legitimate bills are just in the denominations of Php 20 , Php 50, Php 100, Php 500, and Php 1000. There are no notes in which the BSP said that they've released a Php10, 000 bill in recent weeks, even years.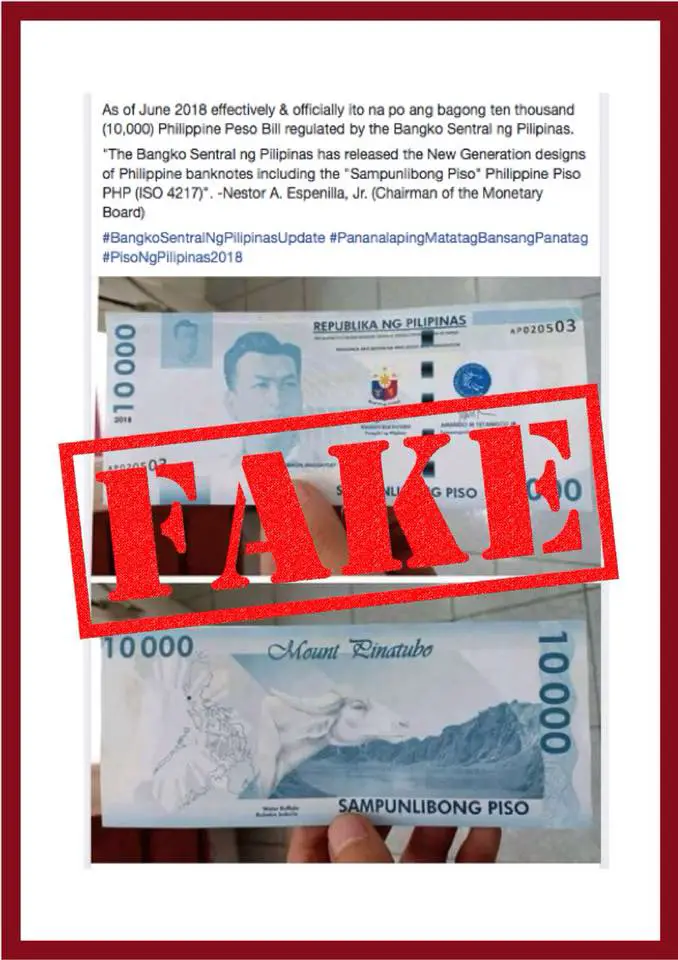 According to the BSP, the NGC banknote series which are currently in circulation did not include Php10, 000 bills. Only coins and some minor changes to the bills were involved. Due to the major changes in currencies, a lot of you might think that this is real, however, the BSP went against it. In their advisory, they included the image of the fake Php10, 000 bill along with the notes on how they can report it.
The forgery of Philippine banknotes as well as the use or possession of forged banknotes are punishable under the law," they warned. "We advise the public to report immediately to the nearest Police Station or National Bureau of Investigation the forgery of Philippine banknote and/or use or possession of forged banknote, for appropriate filing of criminal complaint against those persons involved."
So be mindful of what you receive and do not be fooled if someone hands you a fake Php10, 000, claiming it's legitimate and it's for more efficient usage.
What do you do when you encounter the fake Php10, 000 bill?
Read: Bangko Sentral ng Pilipinas (BSP) Launches InstaPay, The Electronic Fund Transfer Service
Now that you know it's in any way illegitimate, you need to report it to the police or to the nearest National Bureau of Investigation (NBI) Office. This is a type of forgery that is punishable by law so everyone needs to take action.
Although the BSP released higher denominations previously, those were still commemorative like the Php100, 000 and the Php2, 000 centennial notes back in 1998. As of the moment, the investigation on where this began is still being polished.