The Middle East is one of the few countries that OFWs work in. Other than the Middle East is a high-paying region, it's closer to home so it's already off of the list if they're planning to go home if budget is what they're thinking of. The last 11th of September, twelve (12) different jobs will now be adjusted so that Filipinos can no longer take these jobs in Saudi Arabia. The implementation of Saudization to these different jobs has already taken effect and under this, Saudi nationals will replace our OFWs in taking these jobs and will have the adjustment period of five (5) months starting September of this year. We will be learning what these Saudi Arabia jobs are, how it impacts foreign workers, expatriates, and OFWs, and what it is, overall.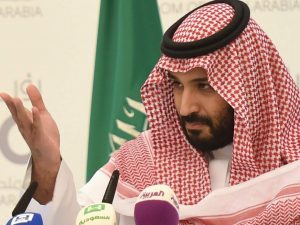 What is the Saudization of jobs?
Saudi Arabia's Minister of Labor and Social Development made the announcement of limiting twelve (12) jobs to Saudi nationals only.  Ali Al-Ghafees, the minister, said and announced this decree as effective at the start of this year. They're hoping to provide more opportunities to their locals instead of proactively giving them to expatriates. They're looking to maximize the kingdom's workforce to produce more workers from the kingdom.
According to Khaled Abalkhail, the ministry's spokesman, a special committee will be grouped to coordinate and relay the Saudization process in the industries below. Companies and people who will fail to follow these modifications and orders will face strict repercussions.
Read: Poland is Currently Looking for OFWs to Work for their Country
The founder and general manager of Saudi recruitment firm Saudi Employment, Murtadha Al-Yousef, said that he's expecting everyone to participate and to accordingly follow the Saudization of jobs for the betterment of the kingdom.
Labor Ministry designates 12 job types as #Saudi-only https://t.co/7in3MssYH2 pic.twitter.com/PRcCjt2Fhv

— Arab News (@arabnews) January 29, 2018
While the ministry has not yet set specific penalties for those who violate Saudization in the new sectors, I expect these to include hefty financial fines, as well as deportation in some cases," Murtadha Al-Yousef.
The first phase of this change will start on September 11, 2018. As per the Saudi Press Agency (SPA), the following sectors will be the first ones to experience the change. After a few months, the other sectors and fields of work will go next :
Men's accessories
Car and motorcycle shops parts and repairs
Home and household utensils
Office furniture and utensils
Clothing stores
Children's clothing
As planned, the second (2nd) phase, which will be implemented two (2) months later which is in November, will have the following sectors and operations changed and modified according to the Saudization of the new occupations:
Electronic shops
Electrical appliances
Eyeglass shops
Watch shops
Lastly, the third (3rd) phase, which will be effective and will be felt in mid-January of 2019, will apply the changes in the following sectors and fields:
Read: Direct Singapore Jobs for OFWs this 2018
Carpet shops (both commercial and residential)
Car spare parts
Construction materials supply shop
Medical Equipment stores
Confectionary shops
Why are these Saudi Arabia jobs being segregated?
Saudi Arabia is nationalizing their workforce in preparation for their plans in the coming years, specifically in 2030. Around nine (9) million foreigners are currently employed working in Saudi Arabia; leaving their nationals other jobs that are not actually part of their field.
Overall, the kingdom has been vigorously intensifying their efforts to boost their employment opportunities for their people. This is part of the plan in their Vision 2030 plan.
There were different orders under this plan and this includes termination of other contractual foreigners from jobs especially in governments and ministries within three (3) years.
What heated this was back in November 2017. The Ministry of Labor and Development said that they had been catching and arresting expats who worked in sectors where nationals are only allowed to be employed and gave them warning for deportation. This led the kingdom to unify this and to, of course, generalize the issue in order for this to be avoided from happening again.
Read: Are You Looking to Work Abroad? Thousands of Jobs in Europe for OFWs are Available
Saudi's goal is to empower both their men and women workforce in order for them not to solely rely on expatriate workers running the country. Although this is something that is positive on Saudi Arabia's end, Filipinos should also be grateful because this opens new opportunities for Filipinos for new and better jobs and to, of course, find jobs in other countries. Better if they find jobs here in the Philippines.
What do you think about foreigners not being able to work on these Saudi Arabia jobs? Do you think it's fair? For Filipinos, is this move better than OFWs being allowed?