I'm pretty certain that you've seen a picture or two of it—where your friend posted a photo of themselves in the future. They showed their faces and how they looked like when they become older. FaceApp, a smartphone app both available in Android and iOS devices, created a new trend that lured tens of millions of people.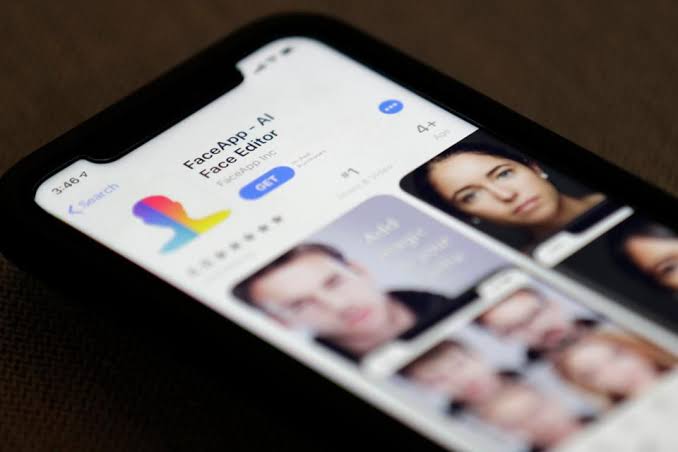 Read: Change Your Password Now Because Facebook Stored Passwords in Plaintext
What is FaceApp?
If you are not using FaceApp, then you're part of the demographic who is missing a lot of fun—and safe at the same time.
The FaceApp is a mobile application which allows people to modify their images for them to look older. A lot of people regard to it as the "Future App" or the "DNA App" because it allows people access to how they would look like in the future.
Same with the Cambridge Analytica issue, FaceApp is an application that asks people, especially those who are interested, if they would allow FaceApp to have access to the files of the device.
This, of course, denotes that people will allow the app to use their names—their faces—their data. What could be the thousands-if not millions-have in thought about this?
Isn't this illegal?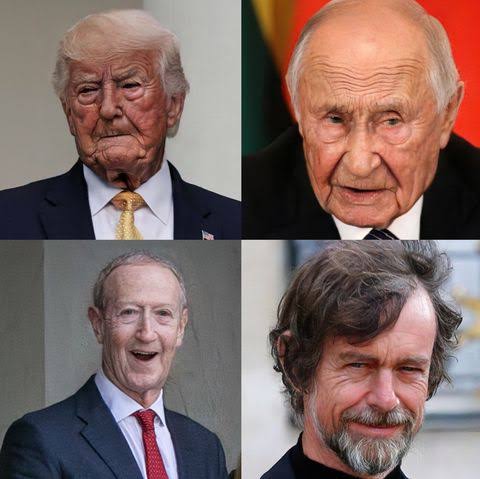 In its own nature, public usage of somebody else's image, name, username, even words, is considered to be illegal. However, unknowingly, people actually accept this fact and agree to it every time they decide to utilize mobile apps or programs like this.
Well, according to FaceApp's terms of service, although the user still owns their own data, downloading and using FaceApp allows FaceApp to:
Read: Social Media Screening for U.S. Visa Applicants
"You grant FaceApp a perpetual, irrevocable, nonexclusive, royalty-free, worldwide, fully-paid, transferable sub-licensable license to use, reproduce, modify, adapt, publish, translate, create derivative works from, distribute, publicly perform and display your User Content and any name, username or likeness provided in connection with your User Content in all media formats and channels now known or later developed, without compensation to you. When you post or otherwise share User Content on or through our Services, you understand that your User Content and any associated information (such as your [username], location or profile photo) will be visible to the public."
Yes, that is FaceApp's terms of use and as you can see, people willingly allow the app to access whatever the app captures and unwillingly, they alow the app to utilize their names, photos, even usernames for FaceApp's own use.
Read: Cebuana Lhuilier Reports Data Breach
Is FaceApp safe? What risks are involved?
For all we know, agreeing to the terms of FaceApp is like saying yes to them using your photo for their own use. Although it may not be as risky as scrambling your financial accounts, you might be surprised to see your face somewhere in the world.
Peter Kostadinov, a journalist from PhoneArena, says that they will probably be using it for some Artificial Intelligence (A.I.) uses.
You might end up on a billboard somewhere in Moscow, but your face will most likely end up training some AI facial-recognition algorithm."
It will always be the decision of the user whether or not this is fine for them. For all we are aware of is that these types of accesses are most often kept and stored confidentially and securely.
We don't know how these companies are going to make use of our data—our faces, and our names. All we know is that once you've given something to the cloud, you already lose control as to how it's going to be used. All the ideas revolve around the fact that its use is related to A.I. activities.
Read: How to Find Out the Total Time you Spent on Facebook?
Part of the reasons why many people are reckless of this fact is because they do not read. If you tread information and disclaimers carefully, you might see that some applications might do absolutely no harm but you are allowing them access to your own personal information.
So what do people need to do?
Ever since the Cambridge Analytica issue, many people were warned and told not to utilize these types of apps anymore.
Read: A Guide On How To Block Ads On Android Devices
Should people need to use it for whatever purpose they might have, they should carefully read the information and the terms of conditions thoroughly before proceeding to whatever the app might bring.
Here are a few things people need to know if they are eager enough to use FaceApp:
Using the FaceApp, just like any other company, would ask them if they are giving permission to access and to use their image and their names for FaceApp's own personal use.
Accepting it would mean that they are allowing FaceApp to do whatever they need to do.
Users who accepted it and later found out that FaceApp is using their image could not win because in FaceApp's terms and conditions, they are allowing it (Read FaceApp's terms).
Should people have dummy accounts, this will be more effective since FaceApp won't find it easy to track down originals if they require it
So what should people do?
We do all know the fun and the entertainment these applications bring. Contrary to popular belief, these companies might use these for their records and for other experiments and projects and ultimately, for A.I.
So if you want to be safe; if you want your image, your name, and your username to be kept private, refrain from using these types of applications because you never know what's coming.
Read: Find and Delete Old Email Addresses That You Don't Need Anymore
For FaceApp, though, everyone is still uncertain on their true motive in accessing, storing, and in owning people's images and information. We just hope that this won't result to catastrophic privacy and data issues since people accepted and agreed to the terms imposed by the company themselves.
Remember how Cambridge Analytica started? A certain application doesn't have to be linked to any terrorist oe malicious content in order for it to be feared. As a matter of fact, applications you might be using now could impose a whole lot of danger and worry if you continue to not be mindful of what you access over the Internet.
So do you use FaceApp? Do you know people who use them? If you do, then you or they might not be aware od what the risk of just using it is. Be sure to let them know.