Important news to all who travel going to South Korea; bringing of animals (pets), and animal products is restricted upon entering the country.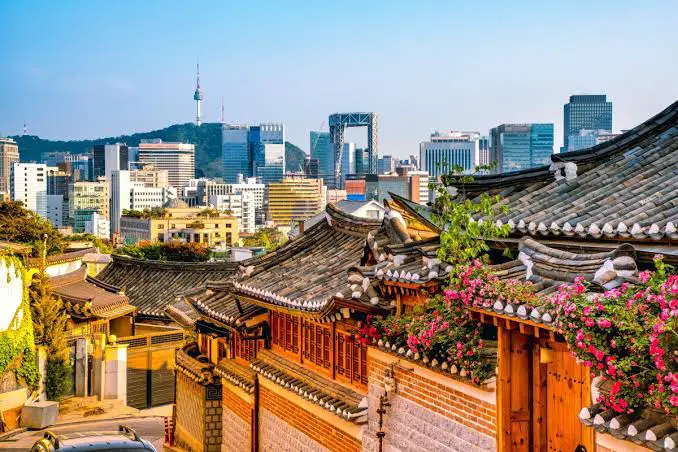 With the widespread of highly-infectious diseases, the South Korean government, together with the Korea Immigration Service–Ministry of Justice (KIS-MOJ), aims to protect their country from the spread of these diseases.
Read: Easier Japanese Multiple-Entry Visa For Filipinos
What are the restrictions of the KIS-MOJ?
As per the Department of Foreign Affairs (DFA), from the Philippine Embassy in Seoul, South Korea, starting on June 1st, 2019, carrying and bringing of pet food, pet supplies, or any animal product shall be restricted.
Read: Taiwan is Visa-Free for Filipinos Until July 2020
Should passengers have them, they need to declare and/or report this at the quarantine office of the port of entry.
Which items are restricted?
According to the South Korean government, products like pet food, pet supplies, canned meat, raw meat, processed meat, milk and dairy products, and eggs and other poultry products.
In addition to that, the South Korean government also looks to have the following items for quarantine:
Read: 30-Day Visa-Free Stay in Cambodia for Filipino Tourists
Animals

Dogs
Cats
Birds
Other domestic animals

Animal Products

Bones
Feathers
Antlers
Horns

Pet Vitamins and Supplements
Pet Supplies
The South Korean government believes that their country can be safeguarded against these occurrences by being cautious.
As per them, this move is to have preventive measures in the spread of highly-infectious diseases.
Which diseases are classified as highly-infectious diseases?
The diseases that the South Korean government looks to be out in their country are: Foot-Hand-Mouth disease, the African Swine Fever, and Highly Pathogenic Avian Influenza. These are under South Korea's Contagious Animal Diseases Prevention Act.
Read: Social Media Screening for U.S. Visa Applicants
What if a person fails to declare or report what they're carrying?
In the event that a South Korean Officer finds out that a traveler is carrying any (even just one) of the items above, a possibility of them being fined an amount up to KRW (Korean Won) 10,000,000.00. This is equivalent to P428,571.04 or USD 8,221.66.
Read: Grab PH's GrabPet and GrabFamily Feature, Out Now!
Furthermore, offenders who would reject paying the fine could be denied for a Visa extension; worse, they could be restricted from entering South Korea again.
So, to all Filipinos who are about to enter South Korea either for vacation or for work purposes, all of them should be wary of what not to bring to be safe.
Who are affected by this South Korea advisory?
According to the South Korean government, everyone who is to enter as a visitor, worker, or as a resident are all advised not to bring any of these restricted items either hand carried or in checked-in luggage.
Read: Canada Will Accept a Million More Immigrants Within The Next 3 Years
Do note that all checked-in luggage and hand-carried items are subject to airport terminals' security screenings.
What will be the impact of this new provision?
As you can see in the South Korea advisory, bringing any of the items they have listed could strike up different repercussions that might lead to serious trouble; worse, to be restricted in entering the country of South Korea again.
People who decide to start a business by reselling animal goods; those who look to save money by using local products for businesses or their pets in South Korea are the most impacted.
So, in order to avoid troubles and problems, all Filipinos who decide to enter the country should just need to follow the South Korea advisory and to refrain from bringing pet goods and supplies in their country.
How can people check if a certain country has infectious diseases?
In order for the public to identify countries and locations with infectious animal diseases, they can visit this website at https://gia.ko.kr.
From there, people will be able to easily identify if the country they're coming from holds an infectious animal disease.
You can check the full South Korea Advisory here.
Do you frequent South Korea? Are you an avid fan of their culture? Well, if you are, then you need to know and understand the new South Korea advisory for you to be safe and to avoid problems.
Source/s: The Department of Foreign Affairs website (DFA.GOV.PH)