Just this year, the Philippine Navy discussed their wants of acquiring more warships to add to the inventory of the country. Good news because today, the BRP Conrado Yap, a Pohang-class corvette, has reached the country; it is now at the Manila South Harbor. As of this very moment, it is awaiting deployment.
Read: South Korea Advisory: Restrictions on Carrying Animals and Animal Products in South Korea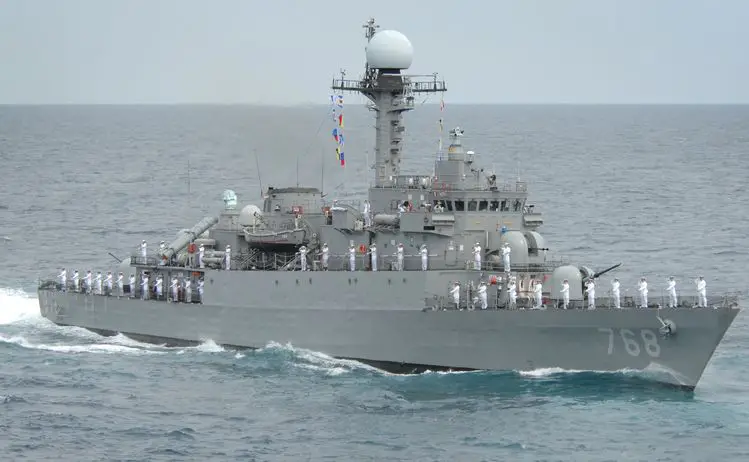 South Korea donates warship to the PH
The BRP Conrado Yap (PS-39) is a donation coming from one of the partners of the country in the economic standard—South Korea. Giovanni Carlo Bacordo, the Philippine Fleet Commander Rear Admiral, said that as of this moment, the warship is in the country and it is "the most powerful" ship that our country ever experienced.
Nasa Pinas na ngayon, nandoon na sa Pier, nasa South Harbor na."
In Translation: It's currently in the Philippines, it is at the Pier—at the South Harbor.
Read: New Senate Building Design
In addition to that, Bacordo said that it arrived on Sunday early morning with the LD602 or the BRP Davao del Sur which is manned by the Naval Task Force 80.5.
They arrived early morning of Sunday together with LD602, the Naval Task Force 80.5, which participated in the Navy Day of Russia and LD602. [It] came from Russia tapos proceeded to Korea to escort 'yung PS39 going to Manila (it came from Russia then proceeded to Korea to escort the PS39 going to Manila)."
What is the PS-39?
As mentioned above, the PS-39 is a donation of South Korea to the Philippines. It is a ship that is capable of warfare. It is equipped with two (2) gas turbines, two (2) Otobreda 40mm guns, two (2) Oto Melera 76mm uns, anti-aircraft guns, and other anti-surface, anti-submarine, and anti-warfare capabilities.
This basically means that this warship is an added fleet that would help keep the Philippine waters free from any threat.
Read: Bato Wants Police and Military to Indoctrinate Students
Bacordo said that it would be an added force to the country.
"Ibig sabihin madadagdagan ang ating (It will boost our) anti-submarine warfare capability, ganun ang (that is the) implications n'yan (of having it) and then of course we have strengthened firepower for anti-, for surface warfare and for air warfare, strengthen capabilities."
Fun fact: This warship was named after Captain Conrado Yap. Capt. Yap was a decorated and dedicated Filipino soldier who became part of the Philippine Expeditionary Forces to Korea in the 1950s. In honor of him, the PsS-39 or the BRP Conrado Yap was named after him.
Would the Philippine Navy crew be using this immediately?
As per Bacordo, the crew would still need intensifying and rigorous training to be able to utilize the ship efficiently. However, they are more than thankful for this warship.
Read: DICT to Look Into the Hacking of Government and AFP Websites
The crew will still undergo several training, and the ship will still be checked for other systems that will be installed."
As per Bacordo, he doesn't mind that the ship is a refurbished ship. He continues to explain that the main goal of having this ship is because of its system; he said that the PS-39 is an important ingredient in the communication of ships—so that the ships our country currently has will be able to communicate to each other.
"It (PS-39) was refurbished, repaired in Korea, pero ang gagawin natin dito, 'yung mga (what we will do here is all) systems na kailangan nya (that it needs) so that our ships will be able to talk to each other, our ships will be able to communicate with each other, 'yung mga bagay na ito hindi yan magawa sa (all of these couldn't be done in) Korea."
Read: A Portable Air Conditioner? It Might be Fact Over Fiction Soon
On Tuesday, the 20th of August 2019, a formal welcome ceremony will be help at Pier 13. The Naval Task Force 80.5 will also be included in the welcome ceremony. Delfin Lorenzana, Defense Secretary and other military officials would be expected to attend the event.
What do you think about the fact or when South Korea made the decision—as South Korea donates warship to the Philippine Navy? Would this be an efficient way for the armed personnel of the country? Could this help us in terms of defending the waters of our beloved archipelago?