Traveling is one of the many aspirations of Filipinos. Other than the fact that Filipino culture does not promote traveling, it's also costly to most Filipinos to jump on a plane and roam the globe. Having said this, a ton of Filipinos aren't well-versed on what they can and cannot do when they are in an airport or an airplane.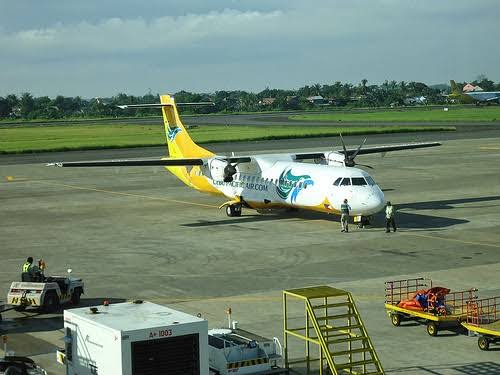 After the banning of liquids (and the lifting) in public trains, the Office for Transportation (OTS) spread the list of what you cannot bring in an airport and in an airplane.
Read: Liquid Ban Lifted Temporarily – MRT-3 and LRT-2
What is the objective of this additional security?
As per the OTS, the main and primary goal of this is to develop and enhance the pre-existing list of items that are not allowed in and on Philippine airports and aircraft.
With the countless and continuous threats to flights because of new items in the market capable of being used to destabilize and give threat to aircrafts, this move is a relevant move to deflect and to somehow lessen emerging threats to both the public and the civil aviation.
Read: The Bicol International Airport to be Finished by June 2020
Many reports have found that a lot of concealing has been happening which leads to danger to aircrafts in operation. In addition to that, it also expects to establish a standardized security screening operations at all airports all throughout the Philippines.
Where did these directions came from?
Many people would think that this is another directive from our country. Apparently, it was an order from the International Civil Aviation Organization (ICAO).
They said that these directives are from the new and recent guidelines from the Aviation Organization and that they are just following what the new rules are.
Read: Better and Faster Way of Going From Antipolo to the Airport?
In an interview, they said that these new directives on what you cannot bring in an airport or an airplane is widened to prevent the bringing of chemically-induced substances in both airports and aircraft.
What they intend to do is to ensure that all items that will be brought and carried by people won't be mediums in imposing threats and danger to the civil aviation.
The revised list expanded the coverage of prohibited items to include chemicals and other toxic substances. There were also other add-on items under the different categories such as disguised/improvised firearm, arrow and dart, hand/thumb cuffs, air tank (as diving equipment), hoverboards and similar items, batteries/powerbanks, e-cigarettes, e-lighters, etc."
So, it is quite evident that the aviation organization just wants a clear rundown that all items that will be in baggage or hand-carry of passengers are safe.
So what are the things you cannot bring in an airport or in an airplane?
Without further ado, here are the things that are prohibited from being brought in both hand-carry (carry-on) and checked-in baggage:
Read: OFWs can Avail Free TESDA Tech-Voc Education Upon Airport Arrival
So, those are the new things that should be in your checklist if you are planning on flying.
Are there any exemptions?
In the advisory, it was noted there that there are a couple of items allowed in hold baggage or at the cabin. It is just advised that these items will have their own special instructions if they are to be brought in an airport or in an aircraft.
LAGS
The list also contains LAGS or liquids, aerosols, and gels. Although this is the case, the OTS still kept its restriction on LAGS that would be in containers eligible in holding a capacity of more than 100 mililiters (ml) which are prohibited in the hold baggage or hand-carry.
Arturo Evangelista, OTS Undersecretary, was wary enough to give passengers reminders that security is a serious thing; that public security is "non-negotiable."
Read: Duterte's Surprise Inspection at NAIA Terminal 2
He said that the whole aviation community is influencing all passengers to not bring items or equipment that are prohibited in the airport.
We urge the public to refrain from bringing items that are prohibited in the airport to avoid delays and inconvenience. If you are unsure whether an item is prohibited or not, you may contact us through email, SMS Hotline, or any of our official social media accounts. Or better yet, if it is not that important, we suggest that you just leave it at home."
The main point of this is that it really is just better to be safe than to be sorry.
Now that you are aware of the updated list of the things you cannot bring in an airport or in a plane, you have no reason to not follow this ordinance. This rule has been developed that have continuous connections in the nature of the business.
Read: President Duterte Wants the Sangley Airport Operational Soon
What do you think about the new list of things that you cannot bring as check-in baggage, and a return home ticket would be necessary.