Overseas Filipino Workers (OFWs) mainly go overseas because of the lucrative pay that they won't be able to get if they work here in the Philippines. So, one way of making them have a better salary is, of course, more job opportunities here, and if they enhance their skills. The Technical Education and Skills Development Authority (TESDA) is currently giving OFWs a chance for them to improve their skills through free TESDA tech-voc programs. The good thing about this is that OFWs can avail this right then and there when they arrive in Philippine airports.
Read: Around 5,000 Hotel Workers, Could be Offered to Filipinos in Israel
Returning OFWs have easier ways in applying to TESDA programs because of TESDA's efforts to set up desks at international airports here in our country.  Rosalyn Laliyah is an example. Rosalyn is a former OFW; currently, she's taking a dressmaking course at the TESDA Women Center and she's looking to start a dressmaking business. Rosalyn was a domestic helper and became a dental assistant in a hospital in Saudi Arabia.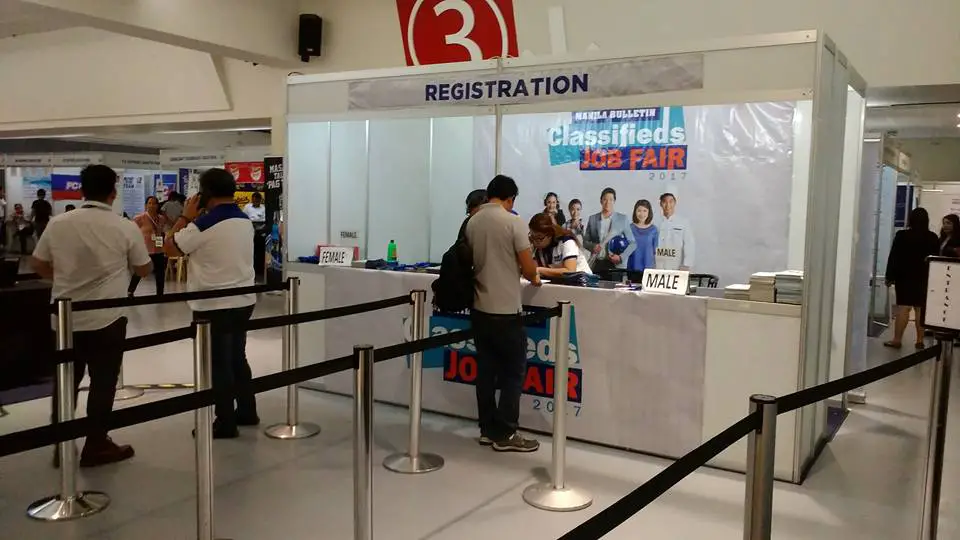 Like Rosalyn, returning OFWs have this chance and it's a lot easier because desks are set up at international airports. These desks are actually existent since May of this year. Furthermore, around 1,500 OFWs were able to benefit from these desks.
In August of this year, around 200 OFWs who work in Abu Dhabi was able to receive their certification through TESDA's fields of massage therapy, electrical installation and maintenance NC II, caregiving, and trainer's methodology for assessors. They generally had a passing rate of 81.79%.
Read: The Philippines, Planning on Building a Pollution-Free City that cost $14 billion
What can returning OFWs do in these desks to get free TESDA Tech-Voc programs?
Most OFWs who were assisted came from the Middle East. At these OFW desks, aside from availing the free TESDA tech-voc program, OFWs can also:
Find a referral for training and for skills;
Renew a national certificate; and
Inquire about available courses and programs
Just like Rosalyn, OFWs can seek the program wish to be on as fast as they arrive back here in the country. With easier access to these opportunities, it's clear that OFWs can have better chances at landing a good-paying job here in the country and for them to be with their families, once and for all.
TESDA also said that out of the hundred programs they're offering, the preferred and top courses were:
Infrastructure;
Information and Communications technology;
Land transportation;
Metals and engineering;
Tourism;
Automotive;
Heating and ventilation;
Air conditioning and refrigeration;
Processed food and beverages;
Healthcare services;
Language and culture; and
Semiconductor and electronics
These courses are what most of our OFWs have gotten. Why? We're not sure. But as you can see, these programs are skilled-work programs which are in-demand overseas. In the Philippines though, they're not that hyped like how it's being promoted in foreign countries.
Maybe they're planning to start a business? Maybe they're trying to learn the ins and outs because they want to be better at it? We don't know. What's important is that these courses and programs are enough  for them to stay here in the country for them to service FILIPINOS.
Read: Poland is Currently Looking for OFWs to Work for their Country
TESDA's partnerships and linkages office executive director, Luz Victoria Amponin said that OFWs can directly visit these OFW desks at Ninoy Aquino International Airports (NAIA) Terminals one (1) and three (3). Moreover, there are desks at the Mactan-Cebu International Airport as well. In these desks, they can obtain a referral from TESDA for their preferred programs and courses.
After you get that referral, TESDA will then refer the OFWs to the schools which offer the courses, plans, and programs they're looking for. They'll  match it up and find schools closest to the hometowns of these OFWs for them to have easier and more efficient access.
During 2018's first half, TESDA was able to assist around 900 OFWs through these help desks out of the 3,000 they've helped in total.  Hopefully, these free TESDA tech-voc programs would deem to be extremely effective especially for people who love staying in the country and those who seek to work here for good.
Are you an OFW and you saw the course or program you like? What are you waiting for? TESDA is offering free tech-voc courses for OFW. Better news is that you can avail an application straight from the airport when you arrive! This will drastically help our OFWs in finding more and better jobs here in the country. Not only would this be good for each OFWs chances, it's also good for the economy because more people will be part of our nation's working class.
Read: Direct Singapore Jobs for OFWs this 2018
This free TESDA tech-voc program offer is one of the many goals of previous leaders of our country. It's now being offered so to all my fellow countrymen working overseas, grab this opportunity now!